Some members are calling me "rude" for what I write in my defence against the members of the executive who have elected to do me in.
I defend myself still and will continue to do so until I get a written apology from the executive members who held a secret meeting to remove me from my executive position and my general membership. I am not looking for any kind of restitution. Any club which has had my honest, dedicated work for more than two years and as repayment chooses to throw me out, doesn't deserve me.
I have used the word LIARS elsewhere and I will use it again. Anyone accusing me of unprofessional conduct, conduct which was illicit or contrary to the welfare and positive promotion of the PROBUS CLUB is labeled correctly. For two years, I worked diligently at promotion and development of this club. I helped launch numerous clubs and supported and nurtured their development ceaselessly. I promoted and supported the club publically in every possible way I could: writing about it, posting photos which I took with my own equipment, on my own time, publishing promotional material on my web site at my own expense. I opened doors to seniors residences such as Viva and to the general public through the Tech Club. I developed contacts with the City of Pickering. I organized and managed CPR training for dozens of members. I stepped in to do the newsletter when asked. I dealt with every club convenor personally giving each one any and all the assistance I could to help them with the development of their club. I urged the creation of a club web site almost 3 years ago. I found a web site creator and manager after the numerous attempts by other club executive came to naught. I created and made available logos and club symbols to each of the club executives to use in their own promotions. I gave technological assistance to anyone and everyone who asked, from the past president and his spouse to other executives and to club members in general through the Technology Club, a successful and going concern which has taught and assisted more than fifty members and even opened its doors to the general public so that Probus Pickering would get more public exposure and promotion.
The list goes on and on…but what did I get in return. Outright rejection and revocation of my membership. If my criticism of the gratitude I received for my efforts is seen as being "rude," then, so be it. I will continue being rude.
My frustration and irritation is not with the members of PROBUS PICKERING, nor with all the members of the executive. I am frustrated and irritated with the individuals who have acted unprofessionally and unethically. How fortunate that PROBUS lacks a Code of Conduct for its executives. But the ones with integrity, with ethical values either stayed away from the secret meeting or have chosen to resign. The past treasurer, a bank executive, once told me her reputation and image were tremendously valuable to her. I see she has resigned from this executive.  And as I try to defend my reputation and my image developed over 35 years in education from classroom teacher to central board executive, I am labeled as being "rude." Well, rude it will be until I choose to stop or I am given a written apology.
As for you people who are labeling me rude and thus losing respect for me, try walking a mile in my shoes. Ask yourself what you would do in this situation. Would you just let your name, your reputation, your professional identity be besmirched and walk away. I won't. At least not at this time.
A final thought…I am surprised that given all I have done for the club publically, only two people stepped up and gave me public support so I could say something at a meeting. And then an executive called the police. Amazing!!! As a family member says, why not just stop? I won't stop because I am being honest and truthful in my battle against lies and deceit. It would be gratifying to see others considering my side as fully as they do the other side!
Be reminded as to how this executive deals with me….here is the kind of respect I receive at the hands of this executive…are you one of their kind??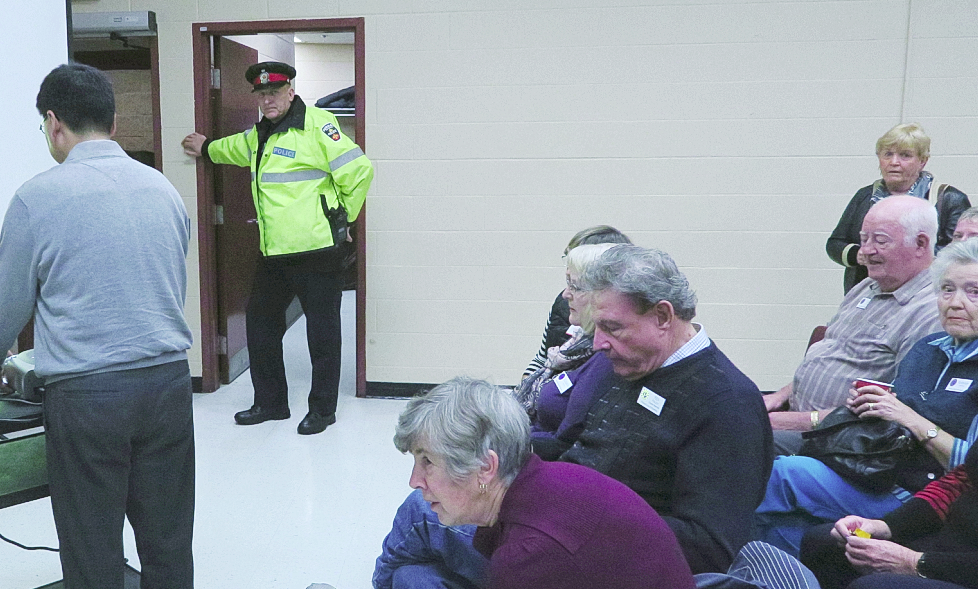 Richard