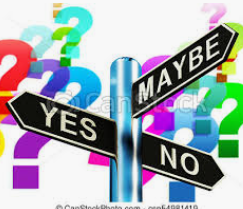 We wrote to Elizabeth MAY and Jagmeet SINGH with a question, "Is voting for a third party a waste of a vote?" 
We like two candidates in my riding in this in the federal election but supporting either one is problematic. In one instance, the candidate is excellent but the leader of the party is wanting.In the other case, the candidate again is very good but the party itself has no chance of 'hitting the big time in the election.'
I put my dilemma question to both, Elizabeth May and Jagmeet Singh. I heard nothing from Singh but Elizabeth May responded the same day as my message was sent.
My question was about my dilemma of voting for a third party essentialling being a wasted vote.
Here is a transcription of my messages and the responses from Elizabeth May and her party candidate here, Peter Forint.
Some correspondence with Elizabeth May
Richard:
Hello Ms. May,
For the first time, I am considering voting Green Party. I really like your candidate in my riding, Peter Forint in Pickering-Uxbridge.
However, I still have this nagging anxiety that I am throwing away my vote in going with a third party. Worse, I may be wasting a vote which might be better used in voting for Scheer or Trudeau.
My question to you, "How do I deal with the feeling that a vote for a third party is a waste of my vote?"
I publish a website for older Canadians and I look forward to your reply as it is a question undoubtedly in the minds of many voters. I will publish your reply there when I receive it. I doubt I will receive a reply expeditiously as there is no way you can possibly deal with all the emails you are likely receiving.
All the best in the campaign and no matter the outcome, I hope you and your party do well. It will be gratifying for you personally if your party does well for you have been slogging away for many years and you deserve some success.
Elizabeth May:
Many thanks for your thoughtful question.
I think the best answer is that, in a democracy, the only wasted vote is staying home.  We really need the larger parties to realize that, even their traditional voter base, is sick of them breaking promises and ignoring critical issues.
And, of course, if everyone votes Green, we get a Green government.
Richard
1. Thank you for your very quick reply. Again, I was very surprised to receive one so expeditiously nor did I expect a personal reply as you have much bigger fish on your plate. But I wanted to write back a note of appreciation. I am very impressed with the Green Party's platform, particularly in relation to the environment and to seniors' concerns. I can only hope the major parties are listening.
2. On another note, I attended a local all-candidates forum about a week ago. Not all of the candidates displayed enough thinking, nor had all of them done their homework in preparation for the meeting. The Green Party candidate, PETER FORINT, shone! He had prepared; he was thoughtful and knowledgeable; he projected well and demonstrated himself to be a candidate you would be very proud of…he represented the Green Party excellently. Sadly, he is in campaign competition with an incumbent who has displayed a very high profile locally and who seems to be very interactive with her riding, Jennifer O'Connell. This is what motivated me to write you the question about voting being wasted on 3rd parties. I am very torn. I like Forint but O'Connell represents a viable major party. I have not decided which way I will vote on the 21st but I definitely will give Forint much more consideration, and the Green Party as well.
Again, I wish you well in the campaign and hope you make a real mark on this election. You may be dreaming but isn't that what life is about…dreaming and grasping for those dreams all the time. I hope your dreams come closer to reality.
Peter Forint (Green Party candidate)
Richard,
Thank you for the message, your kind words, and raising the dilemma of choosing.
Please take a minute to watch this clip from the Uxbridge Cosmos debate in which I was asked about collaborating with other parties.  Essentially, our current "First Past the Post" voting system doesn't work well in multi-party countries.  Trudeau promised the 2015 election would be the last with this broken model, but he broke that promise and that's part of the reason I am running.  A minority government would likely increase collaboration, so vote for the team with the best policies, and not against the party who hate the most.
I highly recommend watching this TEDx Talk by Elizabeth May on electoral reform:  https://youtu.be/xcwsSDynCcc.
Regards,
Peter