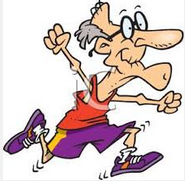 Live your life and forget your age.
Ask any older person how old they feel, and I guarantee you they feel and think way younger than their real age. Also, when we get older, we are conditioned to act our age but by following this advice, unhappiness is the result. Life is short – to constantly act according to what others expect of you is sad. Learn to live in the moment and make the most of every moment. If you want to laugh, if you want to scream, then do it!
Live life to the fullest. Live YOUR life, not the life dictated by others.