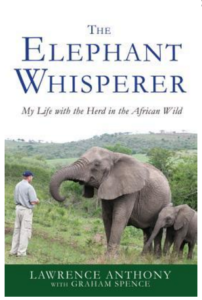 Africa is gradually losing its virginity. Now, increasingly animals need human intervention to save them from poachers and final extermination. Some species are extinct in the wild and can only be found in world zoos or on African game reserves.
Sadly, we are destroying our own world but there are still saviours among us trying to protect the animals from man.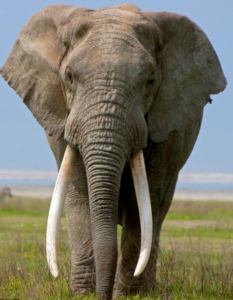 The Elephant Whisperer
Lawrence Anthony
Lawrence Anthony, one of those saving angels, devoted his life to animal conservation, protecting the world's endangered species. When he was asked to accept a herd of "rogue" wild elephants on his Thula Thula game reserve in Zululand, he hesitated. Realizing he might be the animals' last chance of survival, he relinquished.
Anthony took them in and in the years that followed, they became an integral part of his own family. Anthony's book is his tribute to these magnificent animals from whom he learned more and more as he worked with them.
The Elephant Whisperer is a heartwarming, exciting, funny, and sometimes sad memoir of Anthony's experiences with these huge yet sympathetic creatures. Set against the background of life on an African game reserve, with unforgettable characters and exotic wildlife, Anthony's unrelenting efforts at animal protection and his remarkable connection with nature will inspire animal lovers and adventurous souls everywhere.
Source: Goodreads
Richard's comments
Anthony's tribute to the elephants of Africa is a light but entertaining and educational reading. He is a man who recognizes the unique nature of these beasts and their very special character. His interaction with the group which he decides to safeguard required understanding, empathy, courage and lots of patience. Anthony had these characteristics in spades.
He writes about the interaction with the herd, the excitement, the dangers and the satisfaction when a goal is achieved. Reading the book, you realize that communication between man and beast is possible in many species but this communication takes time, comprehension and patience.
The saddest part of the book was when Anthony's closest friend, his pet Staffordshire terrier, Max, reached his final days in old age and Anthony had to make the heart-rending decision to euthanize his closest companion. It was the only time in ever reading a book that tears came to my eyes.
The book is a quick read, with many heart-warming incidents. In reading it, one is thankful that there are people like Anthony in the world, helping slow the destruction which man is causing.
A highly recommended read to open your eyes to an Africa that is disappearing all too quickly.