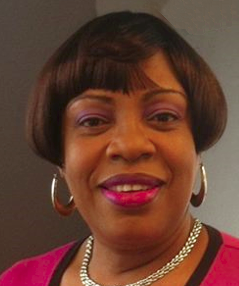 "There may be a connection between your name and what you are gifted to do. There seems to be a common thread that runs in the name May. One word to describe women with the name May, "creative" because they are usually poetic. It may be a worthwhile exercise to consider framing the month of May as "Women's Month".
While the month of May brings hope and natures beauty is revealed by the evidence of lovely sunshine, rain, flowers, birds chirping and nestling with beautiful landscapes, the name May, may just have more in store for us. If I had the opportunity to rename this month on the Calendar, I would call it (Women). Presently, we have one annual celebrated gesture in the month of May which is appropriately celebrated which is Mother's Day. In the English context we see at least four months of the year that can and are used as female name which are March, April, May and June in its pure form. July could be considered Julie or Juliet; likewise, August can be used as a woman's name if "ine" is added to August to create the name "Augustine". October could be named Octavia but that requires creativity in the form of playing a game. The goal of this exercise is to justify my desire to label the month of May as "Women's Month".
Clearly, May is the only month that has the versatility of multiple usage. May is a female name and is also a word of permission/caution. May is also the shortest name among the names on the Calendar with only three letters; with no real significance but should be mentioned just for the fun of it. In review of this idea, hopefully, we can sense a bit of poetic applause in the vein of this idea. To add some context to this idea, May Swenson was an American poet and playwright. Then there was May Gibbs who was an Australian Children's author, illustrator and cartoonist. We also had a May Ziade, a prolific Christian Lebanese-Palestinian poet, essayist, author and translator and May Sarton, an American poet, novelist and memoirist just to name a few Mays, who were accomplished women in their craft with the first name May. They have all shared their creative and poetic abilities with us and has left their mark in the literary world. This sounds like a maze of ideas that speaks to why May should be considered "Women's Month". I think it brings honor to those Mays who may want to pursue a life of creative genius because it is a part of their genetic make-up. The month of May brings hope for change. This month is as versatile as a woman on a mission. In many cases, men and women make decisions but in many situations, especially around care for the home, family, vacation, leisure and community, women make most of those decisions and follow through with it to the finish line. So to the women in our society, thank you for your steadfastness in making sure our world continues to be a planet we can find joy in sharing with all the other elements that depend on the decisions you make every day in-spite of the barriers to the plan you always finish well.
Cheers to all the women who were born in May or has the name May. Happy Women's Month! You May not want to but you may take charge of your destiny starting in the month of May.
Erma.