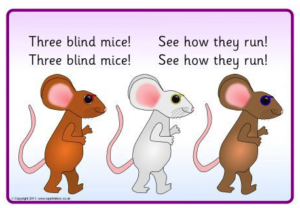 Three leaders, each in a race to save their skin. The Ontario provincial election will be the death knell for two of these provincial party leaders.
It will be very interesting to see what happens after the June provincial election…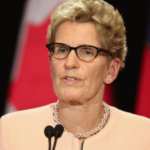 Wynne will win, by the skin of her boney little chin. Many reasons why. You heard 'em here first.
She is a political veteran. She knows how to battle, to the campaign. And even though her government has many strikes against it, she knows the other two candidates for the premiership lack too much to cross the finish line ahead of her.
Wynne has bounced back a few times and will campaign like a premier, strong, aggressive, with plausible promises and a lot of credibilities. She will be believed by enough to carry the victory pennant, though she may not win the majority she would like.
Wynne just needs one big announcement and if she makes it about Quebec Hydro and kills the incredibly overpriced Pickering Nuclear Power plant's license renewal, the nail will be driven into the coffin lid for the PC's.
But how much courage does Wynne have about Quebec Hydro [ or to put it more accurately, can Wynne shake herself free from her imprisonment with the Ontario power generating lobby? ] View her discussion with Steve Paikin and Premier Couillard of Quebec (Be sure your speaker is turned up to hear the discussion.)

Confederation of Tomorrow Panel: Premiers' Panel with Kathleen Wynne & Philippe Couillard
Brown has run a campaign of silence, so far. Finally, late in the year, he has begun to flesh out his program and policies.
For too long, Brown said nothing, promised nothing, offered even less. These wisps of promised policies will haunt him and unspoken in the last parts of the campaign. People waited, and waited and waited. Finally, Brown's campaign strategist kick-started their leader and got policies verbalized. Was it in time? I don't think so. Brown will still look like he stands for 'nothing,' which is not true.
Brown is making changes on the run. He is more outspoken, filling in the vaccum of past policy emptiness. He can appeal to voters everywhere, and he really has learned to hit the right buttons, whether being interviewed on local Barrie TV or talking to broader media like the Toronto Star. This fellow is polishing his act and it shows.
Brown is running scared. He has changed his appearance, his hairstyle, he speaking manner so that he looks more appealing to the common person, and more importantly to the voting public. Will it be enough? Has he enough time to let it all distill throughout the province. I doubt it.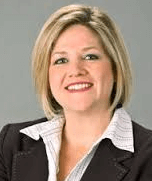 Horwath has had too many kicks at the can and failed. Again, her strategists fail her. She comes across as a strident, almost yelping speaker. She repeats pat phrases too often, too much. Hence, she lacks enough appeal to bring her party to the podium of the premiership.
She has been close, two elections ago. But the lessons which should have been learned, which should have been initiated and activated, were not. So the next election she ran a distance back. Will she learn from this? Will her strategists call her to change? Will she?
Sadly, this steel town girl fails to show big city class in the political arena. She sounds strident. She needs to change her tone, lower her voice an octave so that she sounds less pleading and more assertive. She has the policies and now she needs to show, she has the goods to take on the role of leader of the government. Her strategists failed in their role as her support and strategy team in the last election. Will they fail again? Sadly, yes!
As of Dec. 7, 2017, the polls in Ontario played it as
PC and Brown 40%
NDP & Horwath 26%
Lib & Wynne 24%
Oh yes, the polls give Brown an astonishing number, well into 'majority' territory. But…polls in the last year have been wrong everywhere, from Washington to Vancouver. They have been wrong, wrong, wrong. Even professional pundits no longer trust the polls. Voters seem to hide who they really support until voting day. The same thing will happen in Ontario. Brown's numbers are shrinking…but in whose favour? Win! Oops, Wynne!