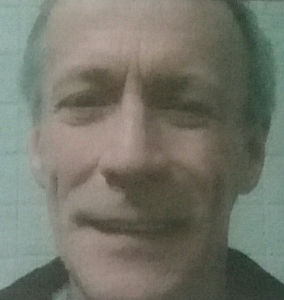 Jim Boyd is a man who wants to see kids get what they need to succeed.
---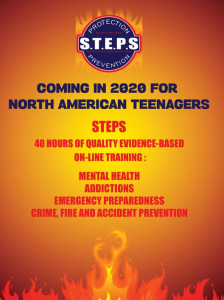 Jim Boyd is making it his mission to see kids have the "armour" to "succeed."
And he says in today's world, knowledge of crime, accident and fire prevention, emergency preparedness as well as mental health awareness are tools kids need to survive.
He created the not for profit Safety Training Empowerment Programs for Students (STEPS) to try to make sure students get the prevention education they require.
Boyd is working to have STEPS offered in schools as well as making an online version available. Under the program, police officers, firefighters and paramedics would provide instruction on health, security, and positive lifestyles.
"We cannot assume that our youth will get proper information, education or training in these critical areas of their lives," said Boyd, who is recruiting volunteers to work for the program.
Boyd's own children struggled in the target areas and he wants to see an easier path for others.
"And there is the fact that I drove an ambulance for 35 years period I've seen the needs," he said.
In the mid-2000s, Boyd spearheaded the Crossroads Youth Programming in 22 Mississauga schools with teaching sessions that included youth and the law, cyber safety and drug education.
"STEPS was born from there. With all the violence in the GTA, people are looking for answers. I don't have them but we can teach the consequences," Boyd said.
While STEPS was being planned, Minister of Public Safety and Emergency Preparedness, Ralph Goodale, applauded Boyd for his plans and encouraged him to apply for a federal grant to finance the program.
"I commend your initiative to ensure Canadian students receive quality mental health training as well as crime, fire and accident prevention training," Goodale wrote.
"That money is better used in funding better policing and infrastructure programs for youth at risk," Boyd said, adding his plans are to provide training at no cost to the tax rolls.
He is looking to get permission to link to websites such as the Ministry of Labour.
"We can use some existing information. (The Ministry of Labour) have a section for young workers. Kids can take quizzes, get certifications, build a resume and get a job, "Boyd said.
He wants to establish an offer 40-hour STEPS Education training where students can earn certificates.
"Who is going to get hired? A kid who has been cutting grass or one who stepped up to the plate and knows about the real world," he said.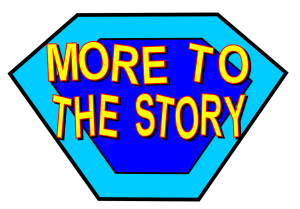 We must do more, better, in the fight for our teenagers' minds. When we move together we are much stronger.
I think that you will agree that this is a spiritual war that we are waging and that substance abuse is largely responsible for the carnage with mental illness, addictions, impaired driving fatalities, stabbings, shootings and violence we are witnessing everywhere we look.
To make matters worse, every city in the world is seeing mass protests and violence.
NYPD sources report that shootings are up 400 + % in the last week, since people have been protesting to DE-FUND Police. In Toronto 20 %. I for one am happy that the border has been closed due to the pandemic.
So much is going on, so quickly, and our children and teenagers need reassurance from us.
When Erma first learned of STEPS Life Safety and Wellness initiatives, she was quick to accept a senior position in administrating the project.
I praise God for her steely determination to win victory for today's children. She is a champion for youth education.
Our mission is to steer them away from drugs, alcohol and other criminal pathways, and toward advanced education.
To do this we have enlisted the help of hundreds of leading experts in education, music and entertainment, medicine and psychiatry, finance, law enforcement and many other fields.
The STEPS project has been under development for several years and I also praise God that He has been gracious and his timing is perfect as promised in His written word.
How could we have known, even 6 months ago, that utter chaos would ensue in many communities.
In the past two years so many caring people have asked us, how they too can assist with best practices for this mammoth undertaking.
People like you, Erma Washington, Dr. Robert Lustig ( globally respected pediatric endocrinologist ), Hon. Ralph Goodale, ( Canada's former Public Safety Minister ), Toni Quest ( Radio & TV host with a masters degree in education ), Dr. Rachael V. Gow ( worlds leading expert on ADHD ), Dr. Chris Cappannelli ( DHS/DEA agent trainer ), Professor Amy Storer ( DHS/Human Trafficking Analyst ), Maestro Joseph Lento ( recognized by 3 U.S. Presidents for youth music education ), Stephanie Mann ( one of America's leading experts on safe communities and empowerment parenting ), Sher Graham ( Behavioral Health expert ),  Stacey Payne ( president of Florida Crime Prevention Association ) Gary Payne ( Cyber-Bullying expert ). The list goes on and on. It is growing every week.
Fire and Police chiefs throughout North America communicate with me and are looking closely at how they too can participate. We intend to make STEPS the premium tool for student resource officers, educators, public health nurses, and fire prevention officers throughout North America.
Educators have been telling me for several years that they wish such training was available for students.
When Deputy Premier and Ontario Health Minister Christine Elliott was an MPP in Whitby, she told me that she wants STEPS made available to every high school student.
I sent her a Twitter message today, along with Premier Ford, who also knows about the work. I had been preparing it for his brother Rob Ford, when he was Toronto Mayor. We tried so hard to complete the framework on time to have it delivered to him in hospital, and then he took a turn for the worst, suddenly.
Mayor John Tory and Chief Saunders know of the work. When Toronto Police Chief Saunders retires in July, he wants to work with black youth in underprivileged communities. I sent a note to him last week, telling him, that we will be right there helping him.
What everyone agrees on Richard, is this: there is no one source or platform where teenagers can find one-stop shopping for life safety and wellness.
What adolescent scours the web for quality and evidence-based prevention education. Their attention span is usually brief unless it's for hip hop or rap. So we will also load our program with original music from hand-picked aspiring artists, and offer them free music downloads, as a reward for participation, and completing each module. I am in talks now with UMG, Sony and Warner to assist.
This young lady won the Voice of Holland.
https://youtu.be/6LkuJxNqQ7M?list=RDEMK5_tkMdvAMXOB8y2UWOAAw
She is now successful in the recording industry and has expressed her interest in being an International spokeswoman for STEPS  and  STEPS in Music, led by Maestro Joseph Lento.
Joseph, Julie and I along with many music education and therapy experts, believe that quality music and arts education is highly beneficial for any child's academic and personal development.
STEPS profiles leading experts best practices, materials and programs, just like a Mandarin Buffet. There really is nothing on earth like it.
The website drop-down menu is big since there are a lot of target areas. 40 hours of training that high school students will be given full credit for, to obtain their Volunteer Hours to graduate. Just in time for eLearning should schools remain closed.
While not intending to politicize STEPS, and in my personal opinion, the current PC Cabinet has made some very wise decisions; in respect of eLearning, sex education curriculum, and in the creation of Ontario's first separate mental health and addictions ministry ( appointing the Honorable Michael Tibollo as Associate Minister of Mental Health and Addictions ).
Our youngest citizens face problems today that past generations have not. Gang membership, drug addictions, alcoholism, sexual behavioural problems, depressive disorders and much more.
Dr. Ken Walker, a general surgeon and gynecologist, has written his weekly medical column under the pseudonym Dr. Gifford-Jones M.D., since 1975.
 His column, published by national and local Canadian and U.S. newspapers has a readership of over seven million. He is retiring soon from writing, as he is in his 90's and wants to focus on his website, with his daughter Diana.
As a young teenager, I read his column and was inspired to become a paramedic. I retired in 2013 after 35 years of service, from Durham EMS. I have followed his advice since 1975.
I was thrilled when he responded to my letter last year. I felt that if his advice helped me navigate through my life struggles that he could help many other teenagers.
We have discussed how STEPS can help multiple millions of youth, parents and grandparents and how we can work together to achieve much more for North American families.
I really encourage your site visitors to view
I have attached the STEPS project overview in PDF, along with two podcasts from our partners in media in the USA. Please feel post any of our materials for your readers.
 Today Oprah Winfrey gave STEPS a thumbs up on Twitter, followed by a private message to me, which I have shared with Erma.
 As us senior citizens say: 
"We are in early talks, and that is classified until it is unclassified!
 In one of our regular phone calls today Mrs. Washington agreed that; "our senior citizens and our veterans have such wisdom to share with regard to the many issues that troubled young people face today, and we should welcome their input and suggestions for continuous improvement of our outreach. They know what works and what doesn't work in parenting".
I invite your site visitors to contact us if they would like more information at: TaskForceFrontline@outlook.com
We would appreciate their comments!
Thank you so much for all that you do.
My very best to you.
Yours very truly,
Jim