"Unity with diversity" may be the philosophy of the Islamic community as demonstrated by the annual lunch hosted for Pickering community representatives.
Each year the Pickering Islamic Centre hosts a lunch to which they invite a broad range of Pickering residents. We have the privilege of being invited to the event held annually for the past five years. It is a growing success as evidenced by the hall this year jammed by more than three hundred Pickering/Durham guests.
The Muslim community through the Pickering Islamic Centre demonstrates a real sense of community, community responsibility and community integration with this gathering. Among the many important community leaders and guests in attendance were Pickering Mayor Dave Ryan who expressed appreciation and recognition of the importance and symbolism of this special lunch.
Canada is a nation incredibly rich through its diversity, diversity of cultures, social groups, and religious adherents. It is a country that has developed and become a world recognized success through its nationalistic diversity, a country rich in cultural and social branches that continually grow more unified. The Pickering Islamic community demonstrates its respect for this diversity.
The religious diversity is represented and consolidated with a variety of religious representatives welcoming the luncheon guests. Pastors from many denominations from evangelical to multifaith congregations each invoking prayers of appreciation and gratitude for the nation and community in which we live.
The Islamic centre paid honor to the many community service agencies which serve the community. Representatives of the fire departments, the police, and the political services were thanked and themselves addressed the attending guests.
Culturally the lunch was the epitome of diversification. Every colour of culture attended from black to white, brown to yellow. The Islamic leaders who hosted the lunch even paid tribute to the Indigenous peoples who were the original owners of the surrounding land.
Every community in the Durham region can learn a valuable lesson from the Islamic community luncheon. The unity and richness of our community rests on a treasure and invaluable base: diversity.
A partial list of the community leadership representatives attending the lunch includes:
Imam Abdul Mannan, Pickering Islamic Centre and Mosque
Mohammed Rahim, President of the Islamic Centre Board
Ron King, Multifaith Durham
Audley Castroll, Pastor, Pickering
Vic Sender, Pastor, Church St. Evangelical Church
Glenn Brown, Pastor
Dave Ryan, Mayor, Pickering
Peter Bethlenfalvy, Pres. Treasury Board, Ont
Kevin Ashe, Councillor, Deputy Mayor, Pickering
Shaheen Butt, Councillor, Pickering
Ian Cumming, Councillor, Pickering
John Henry, Regional Chair
Manjit Singh, Sikh Community of Durham
John Hagg, Fire marshal, Pickering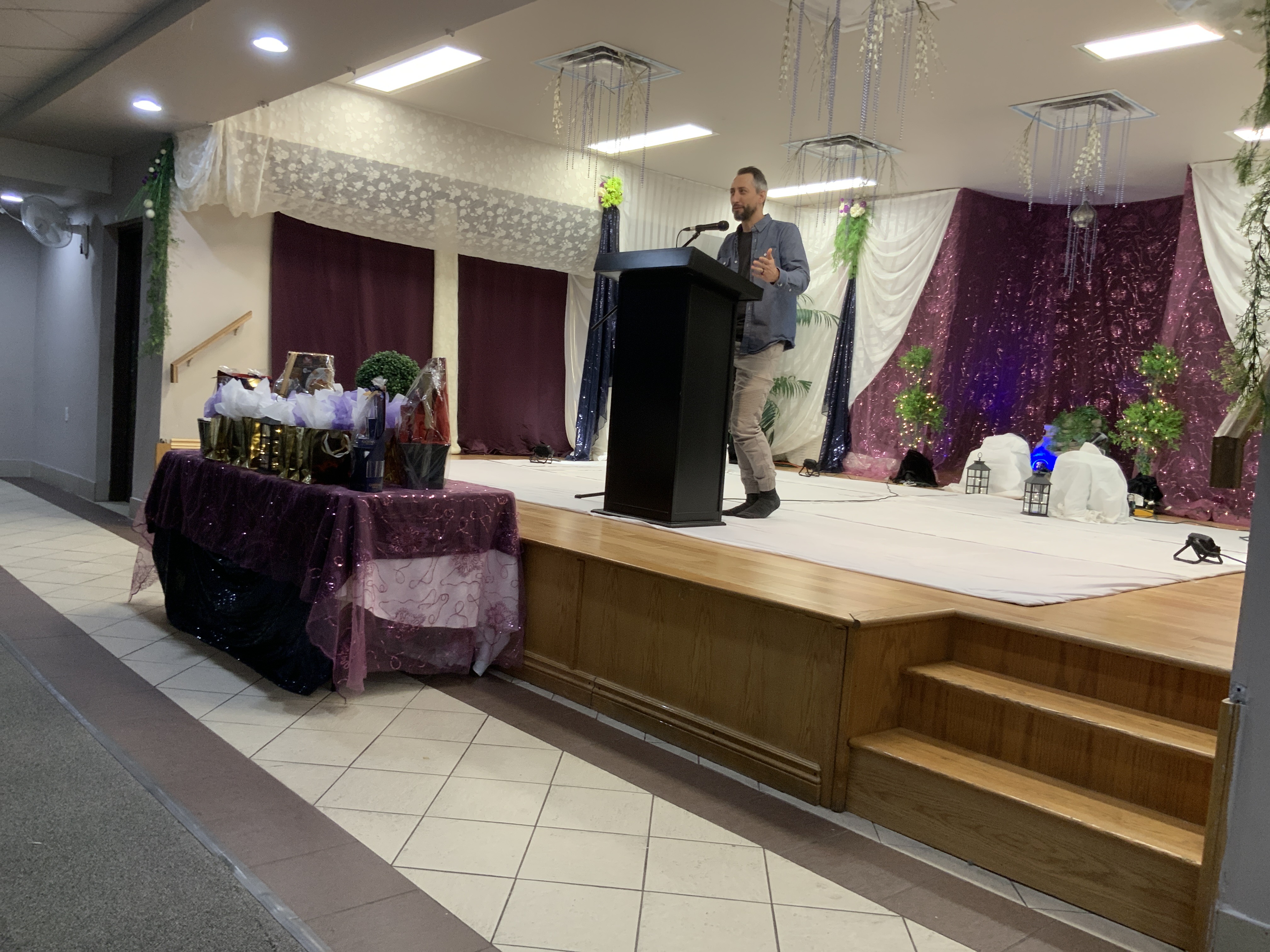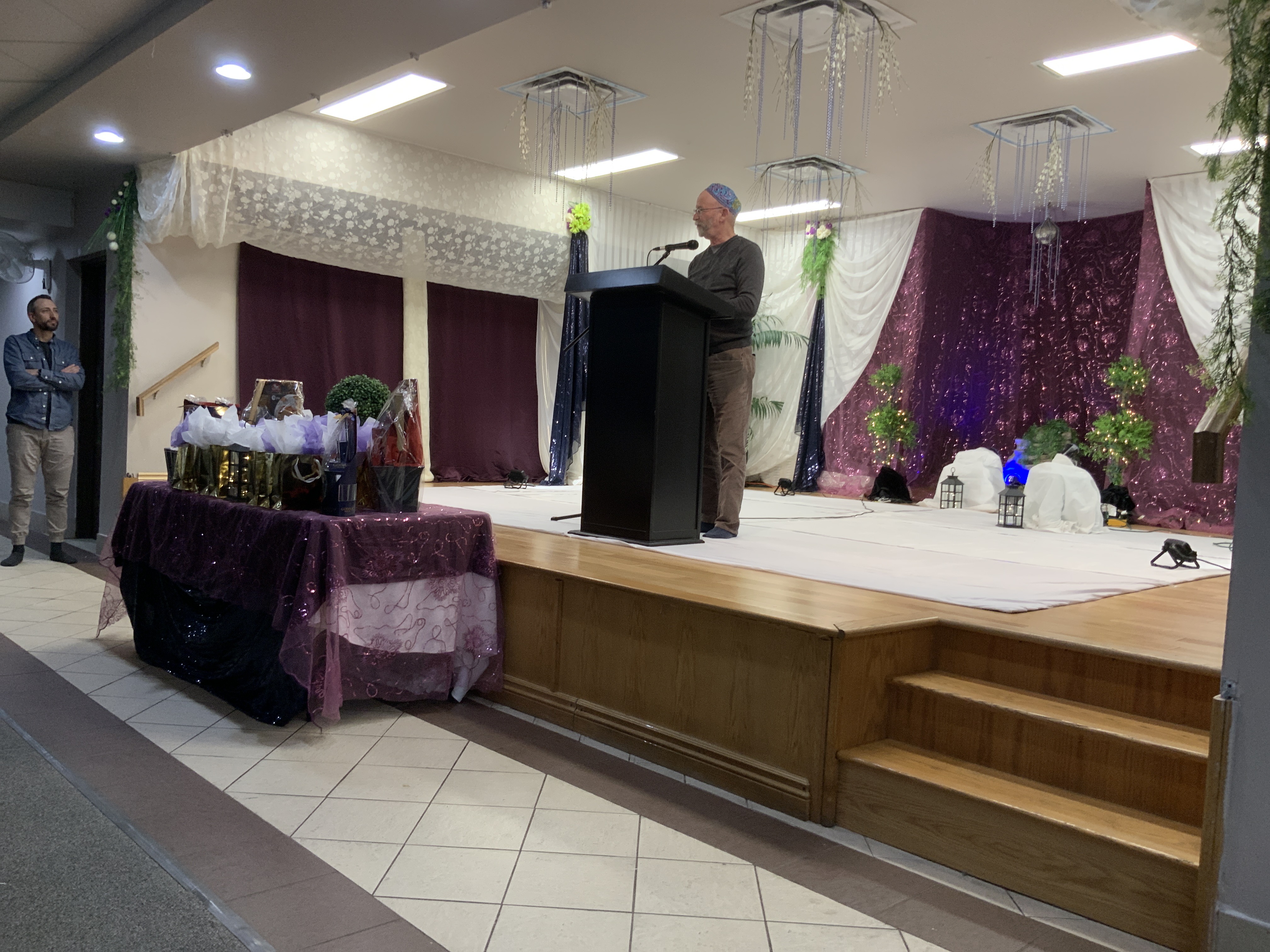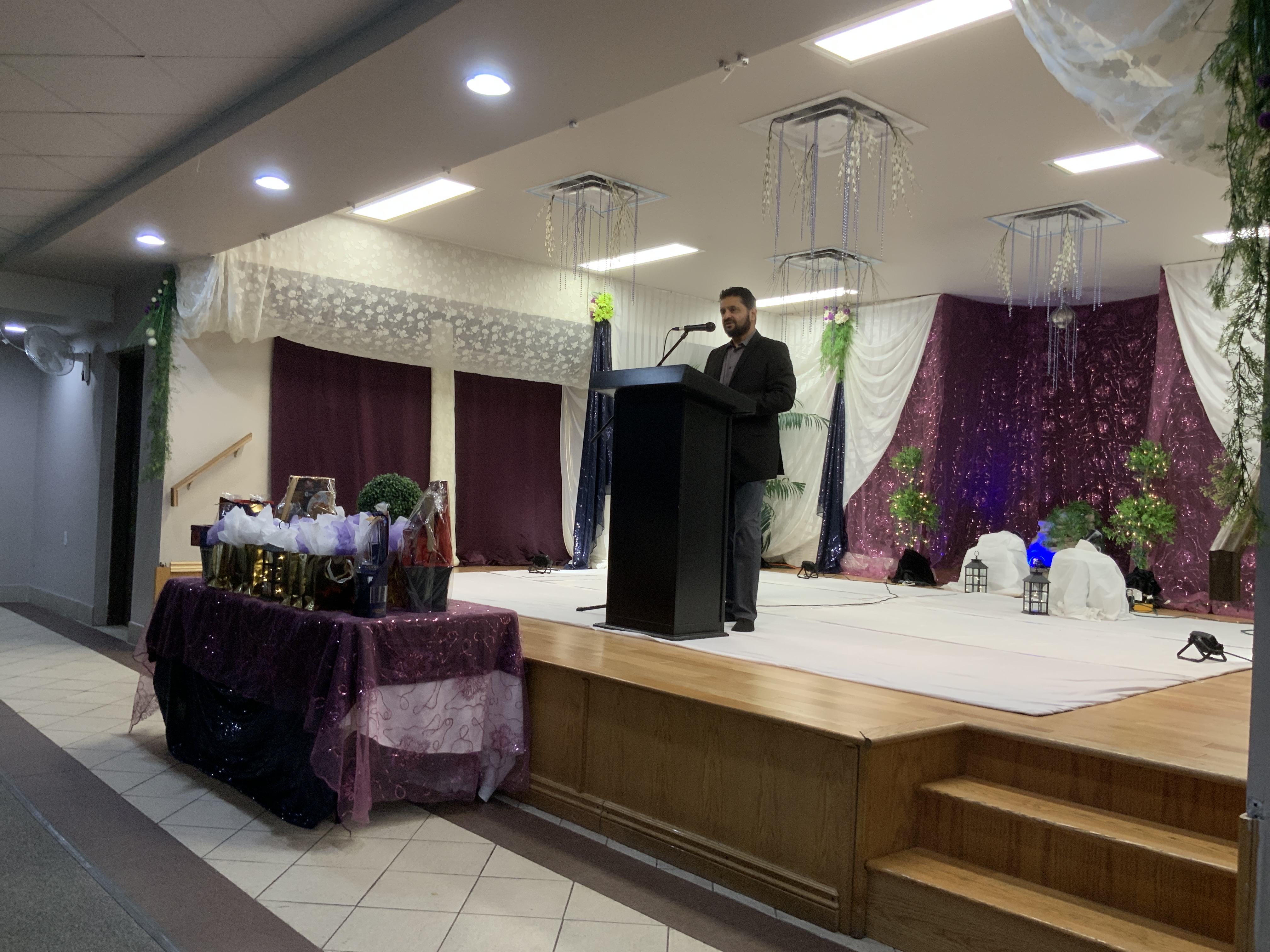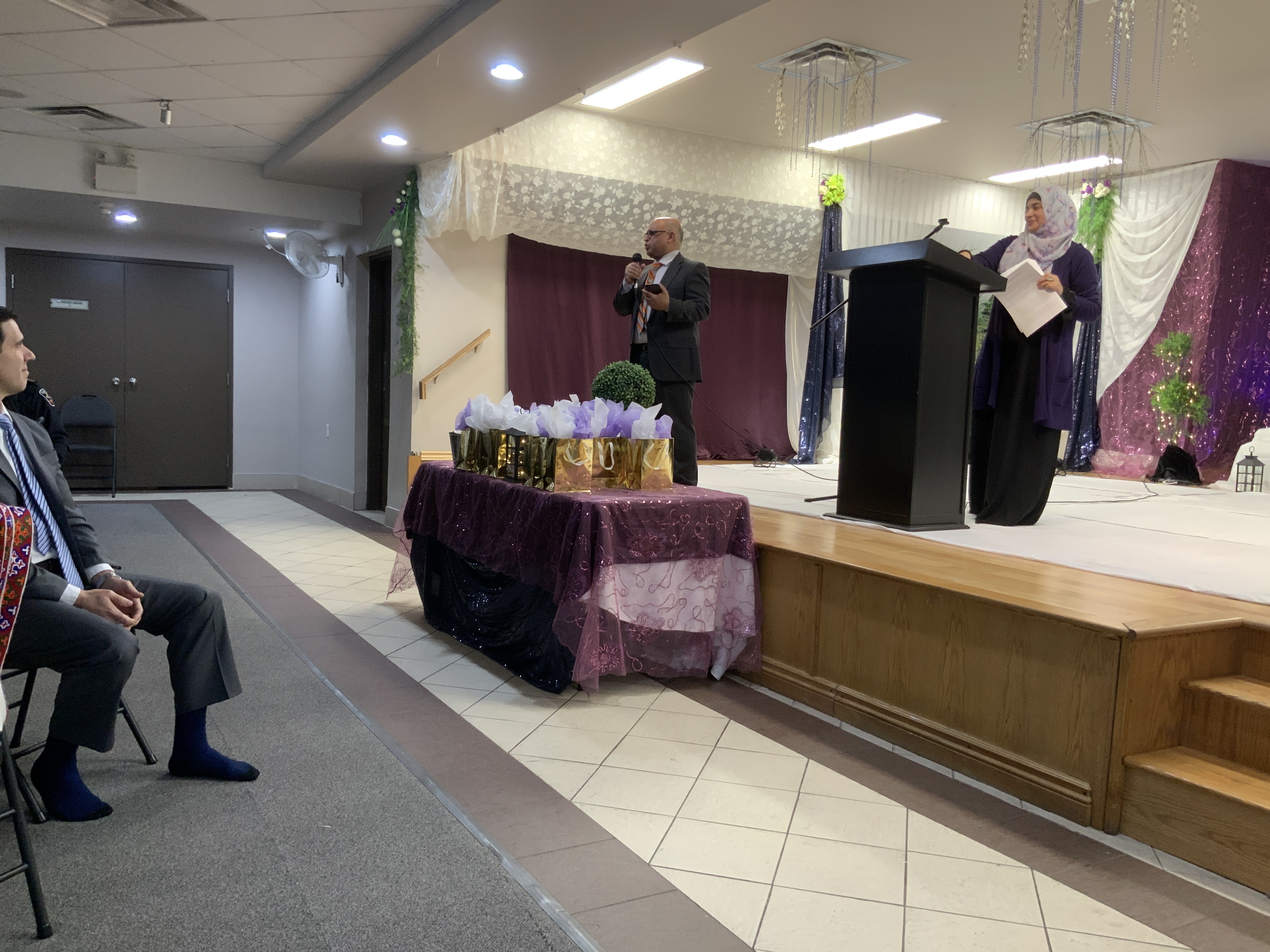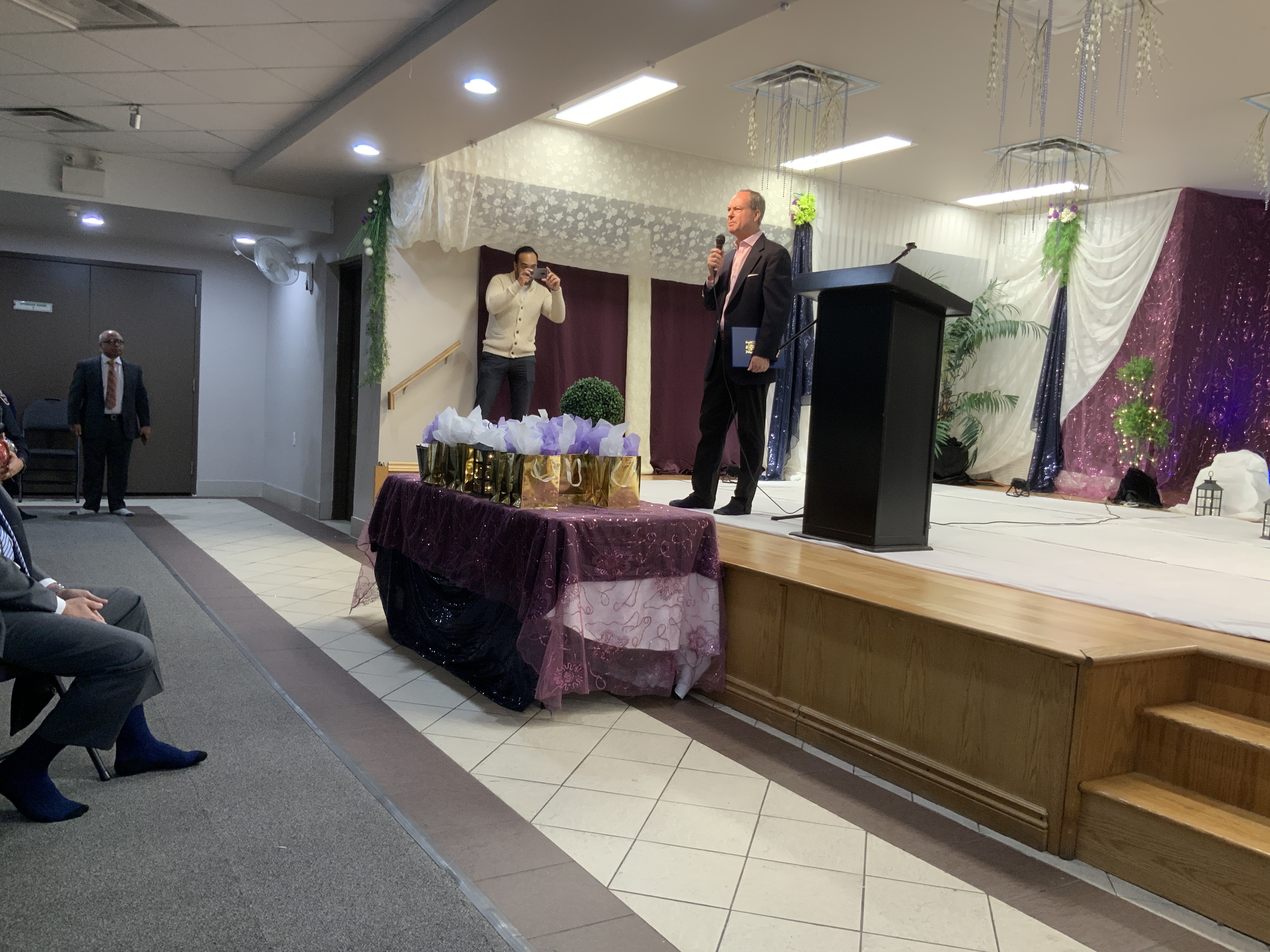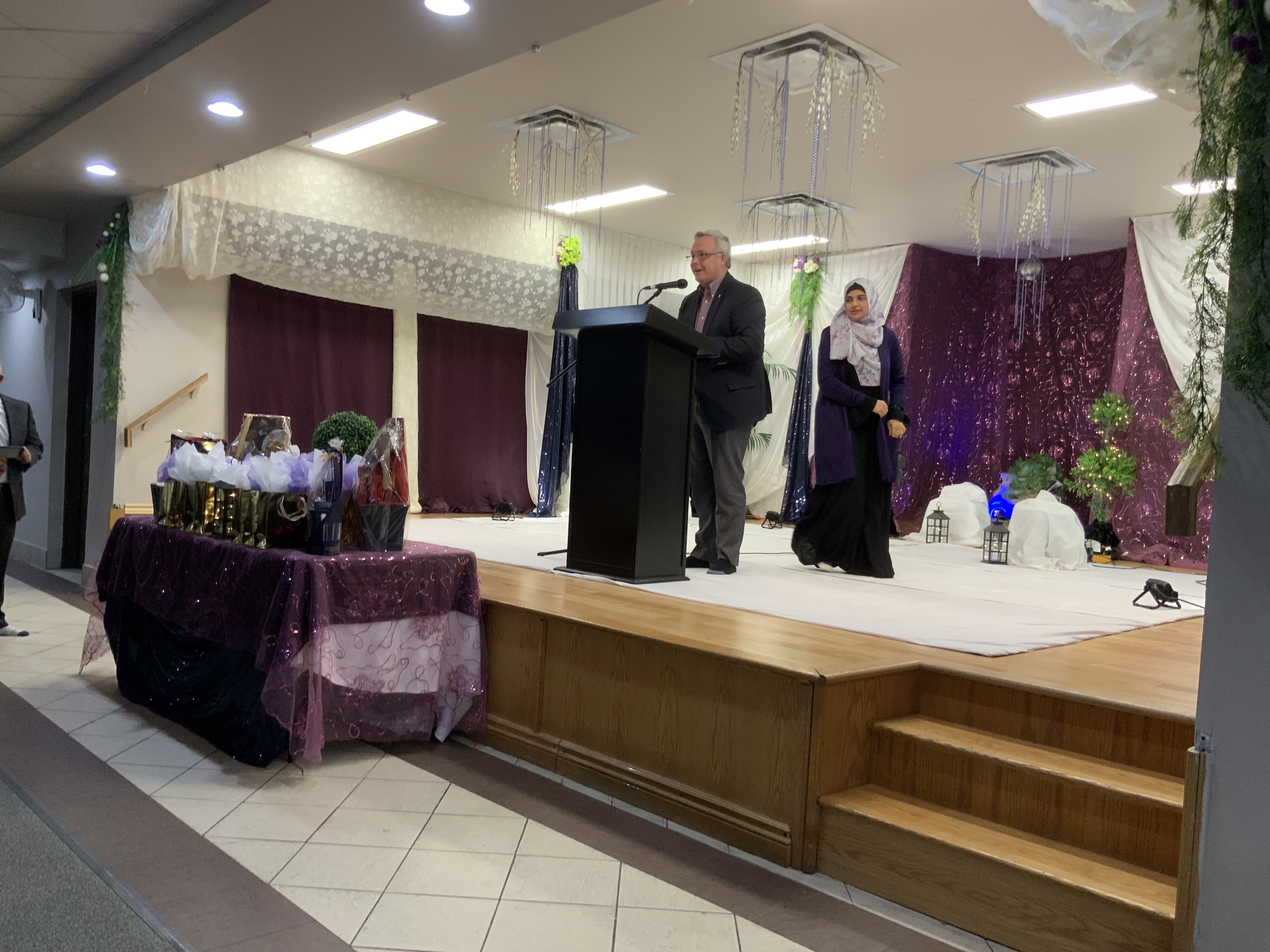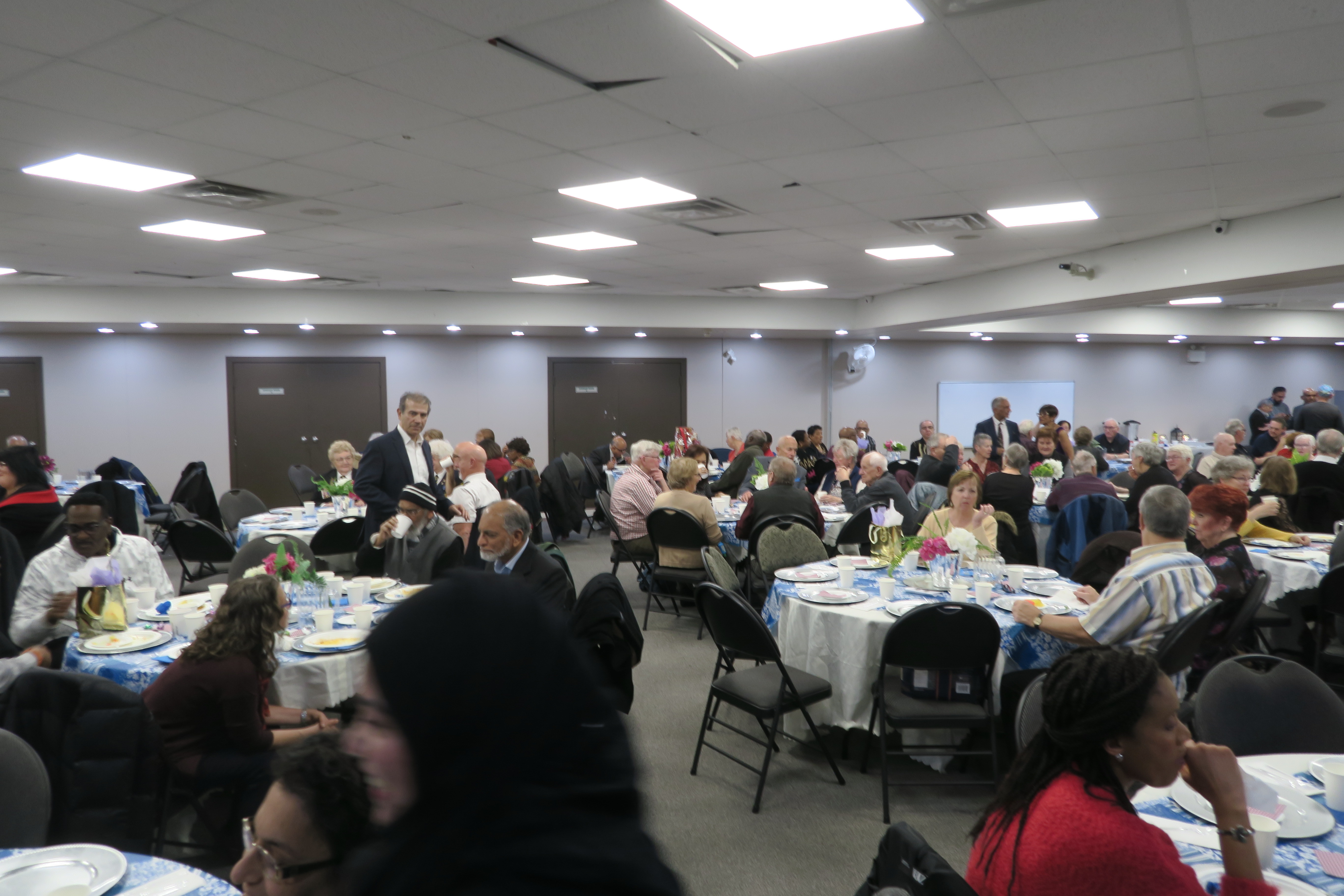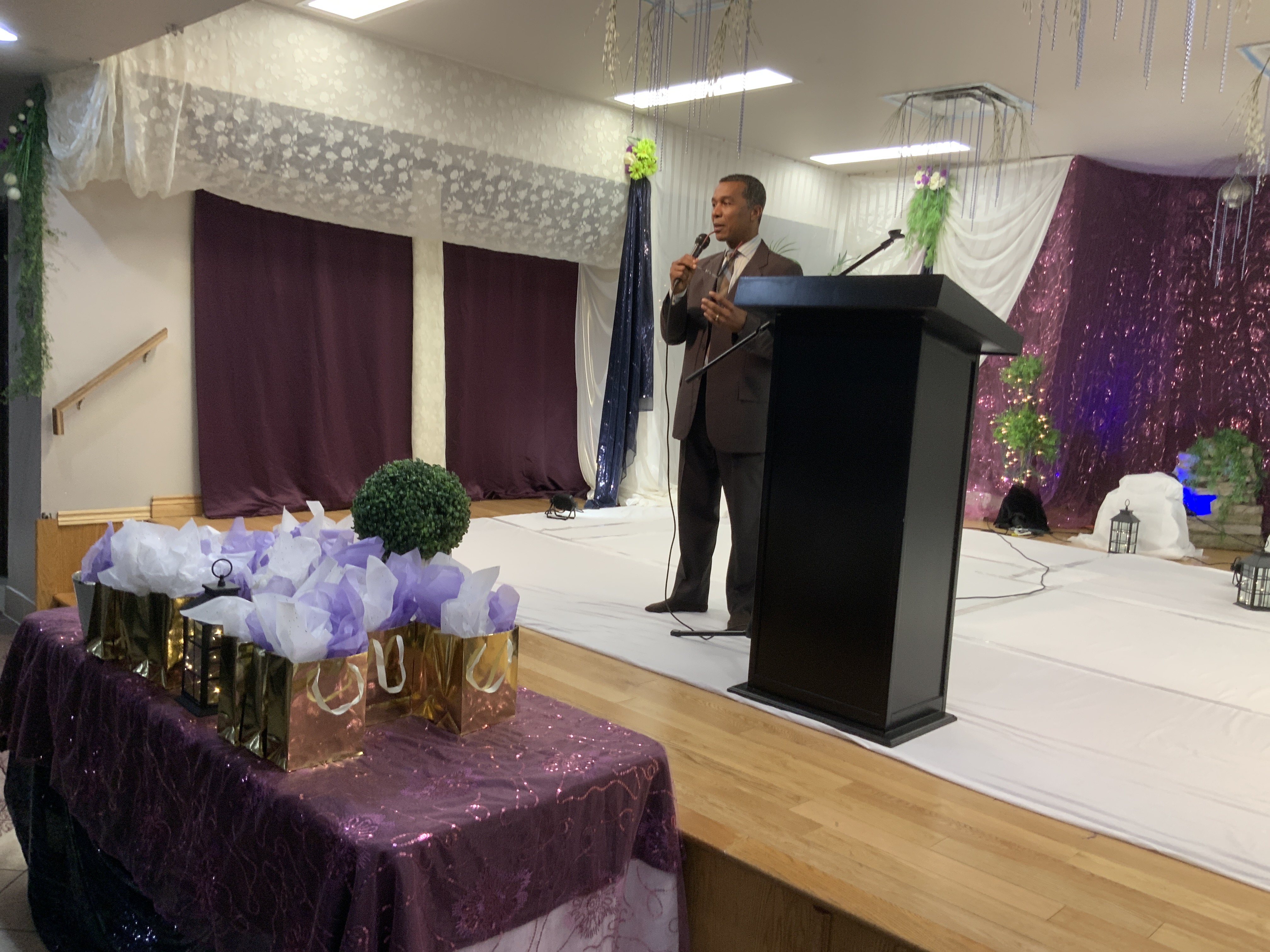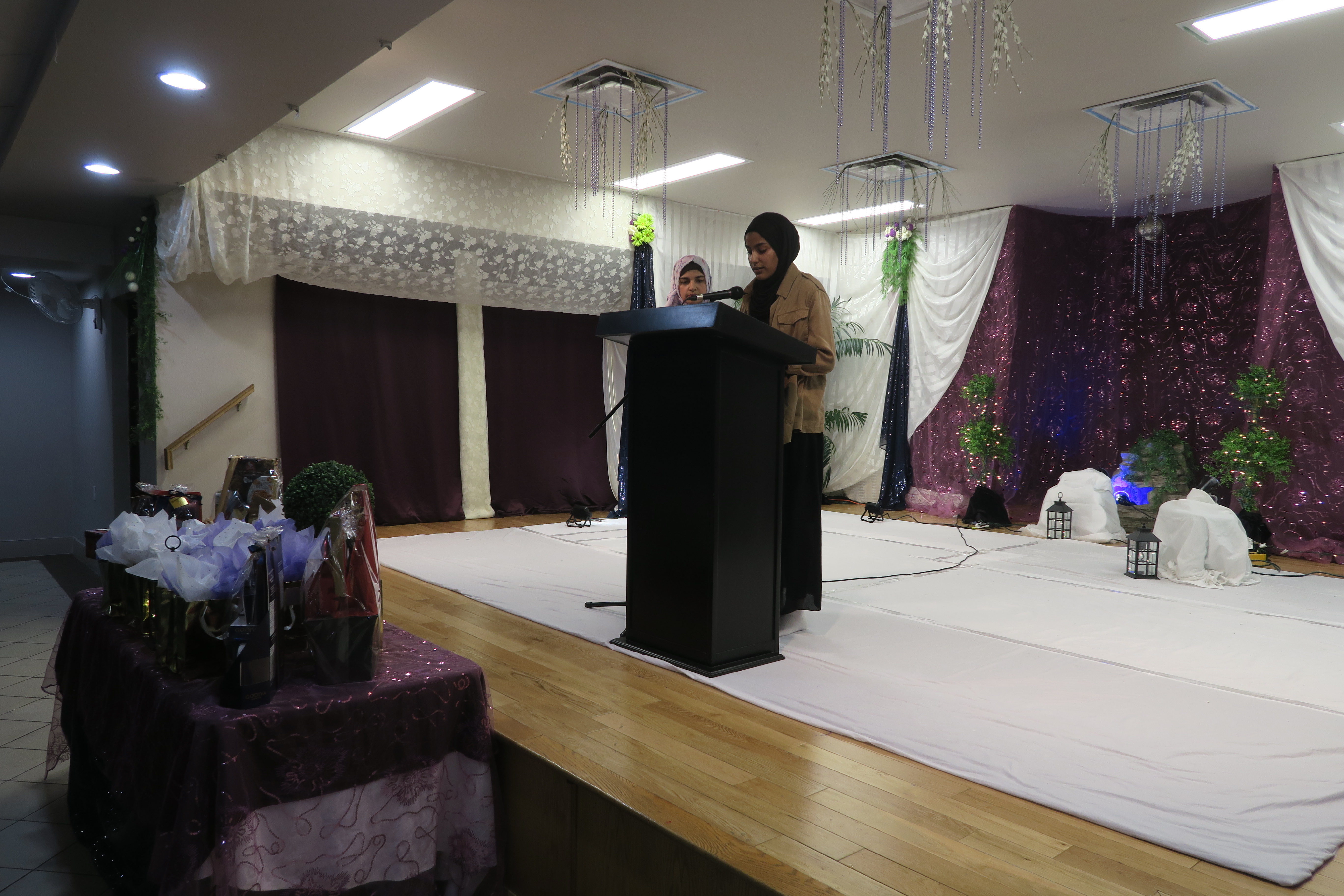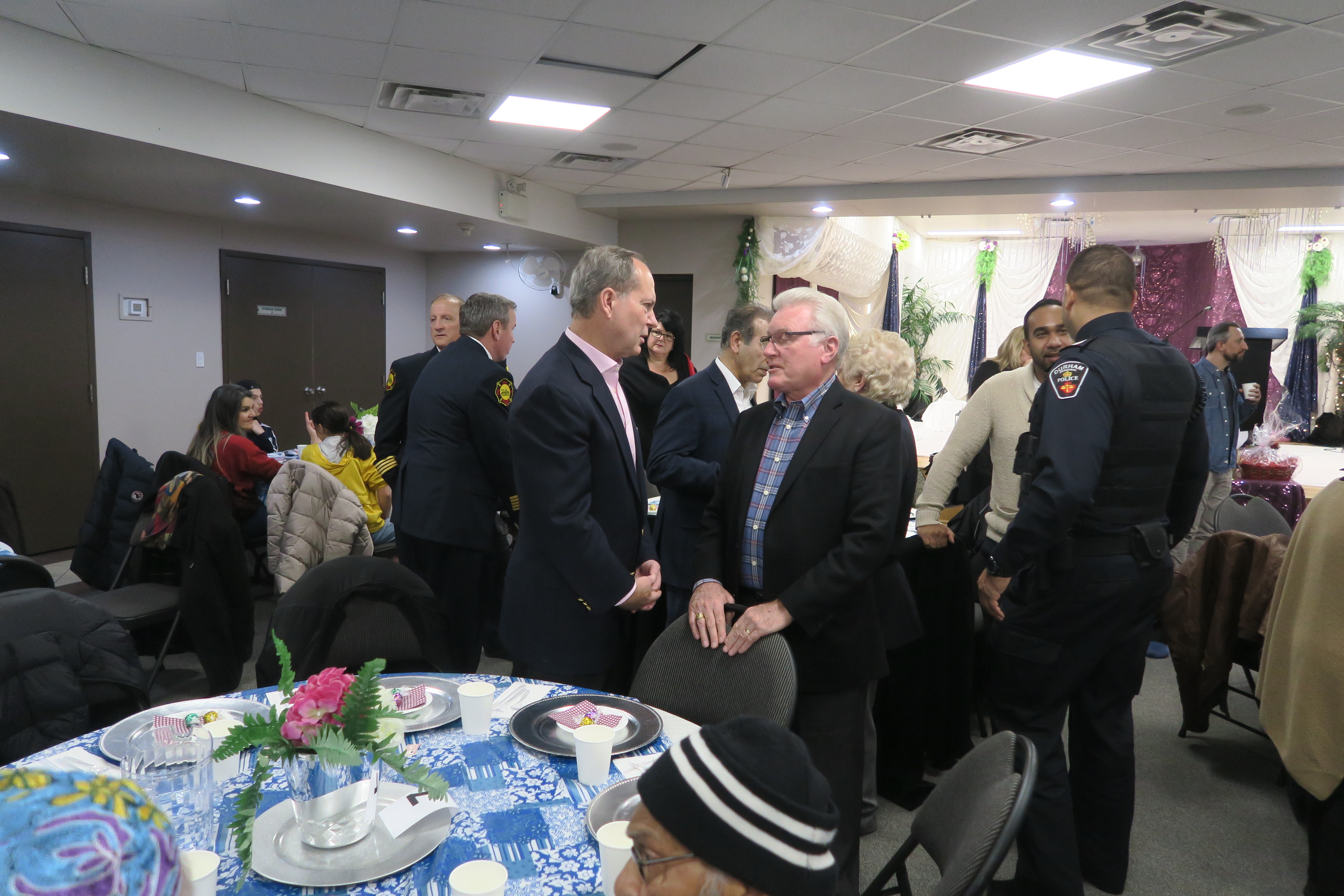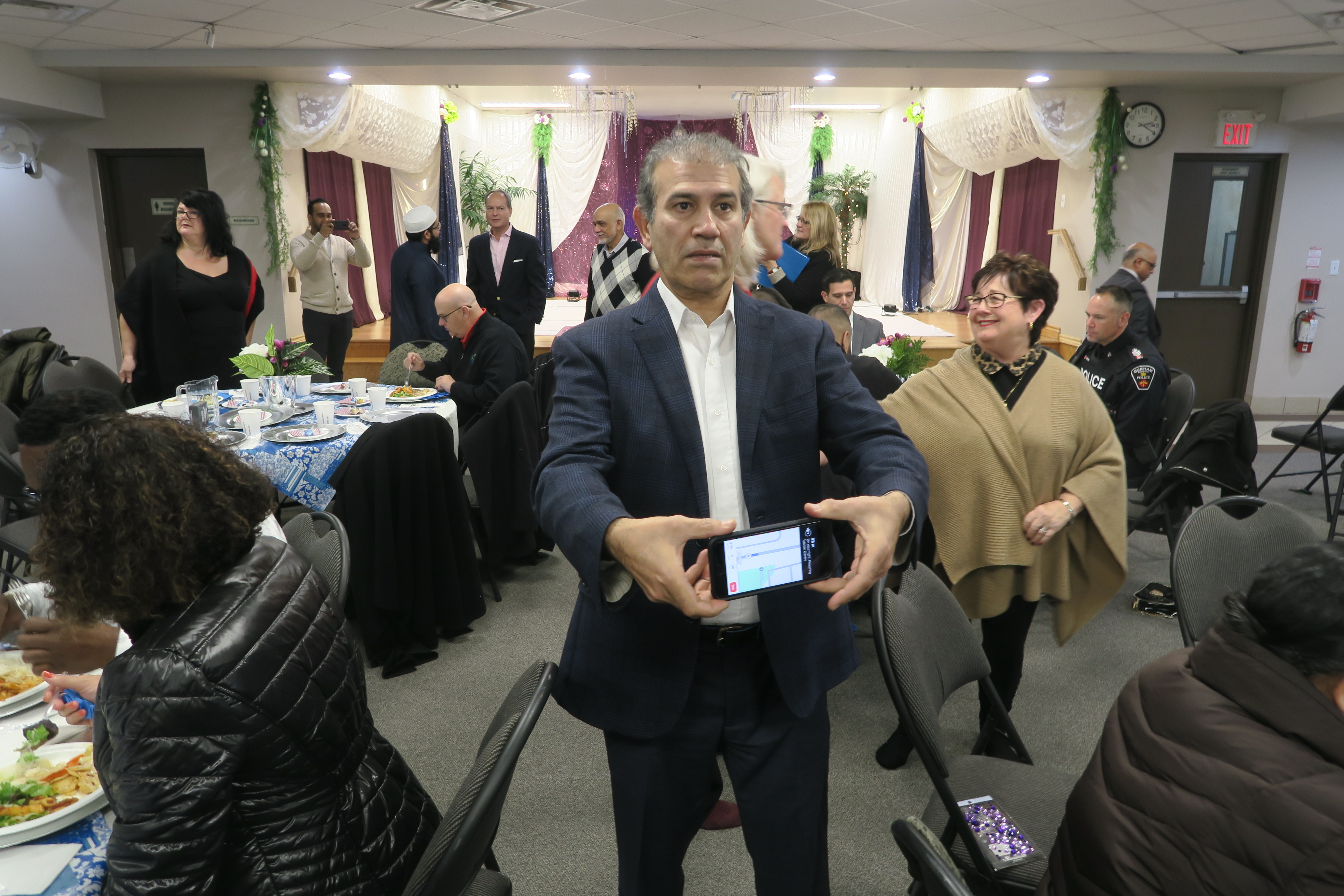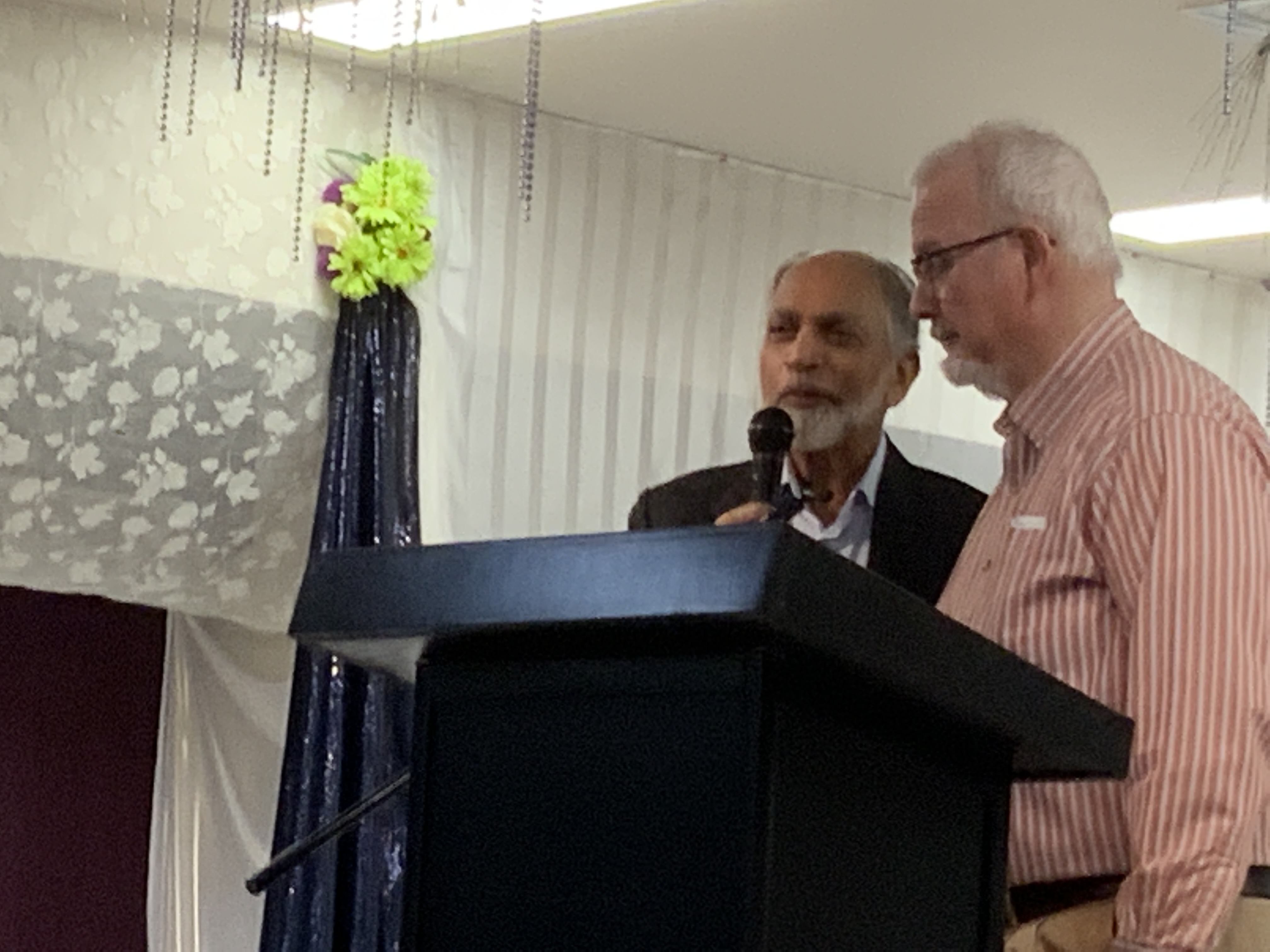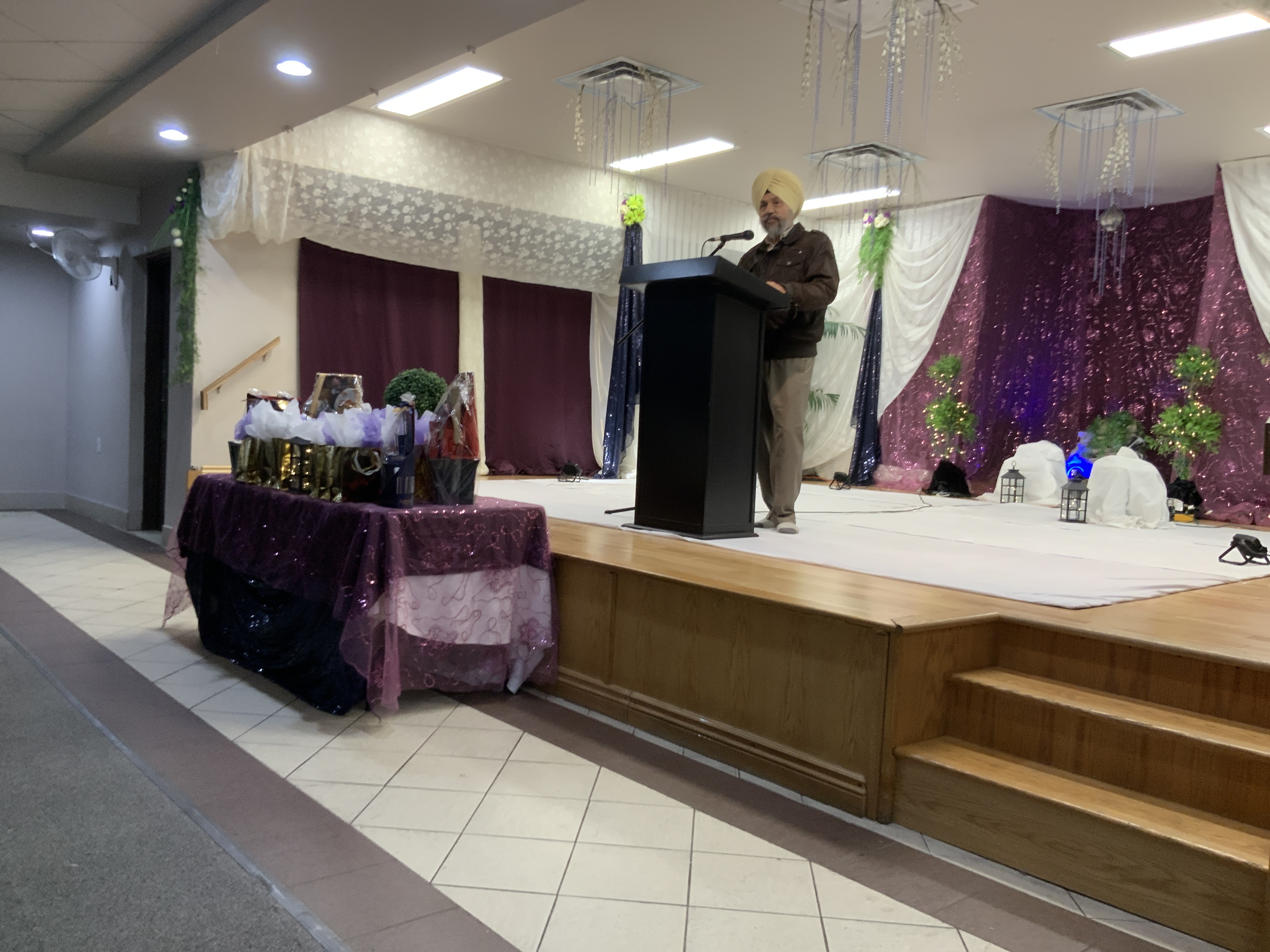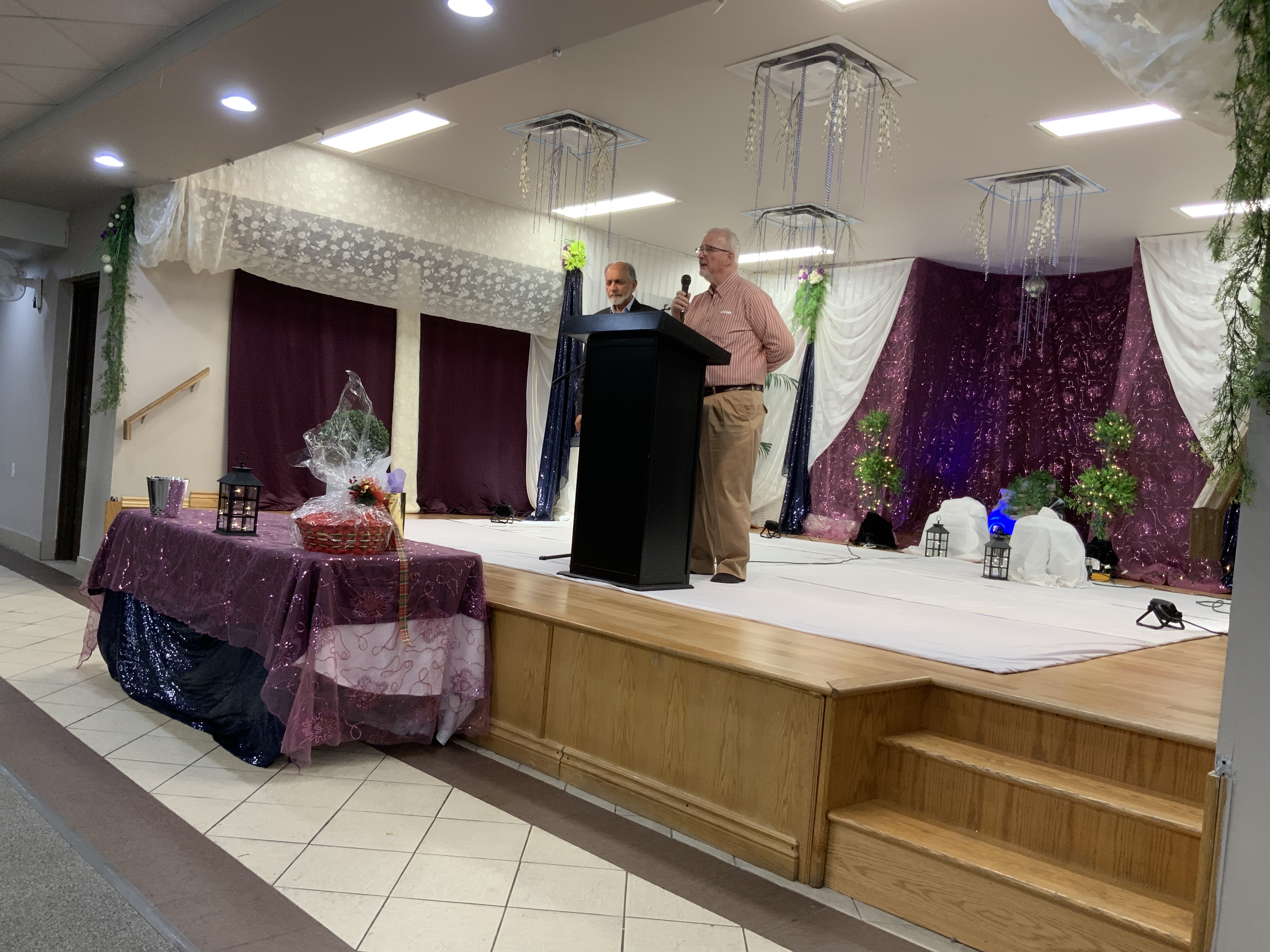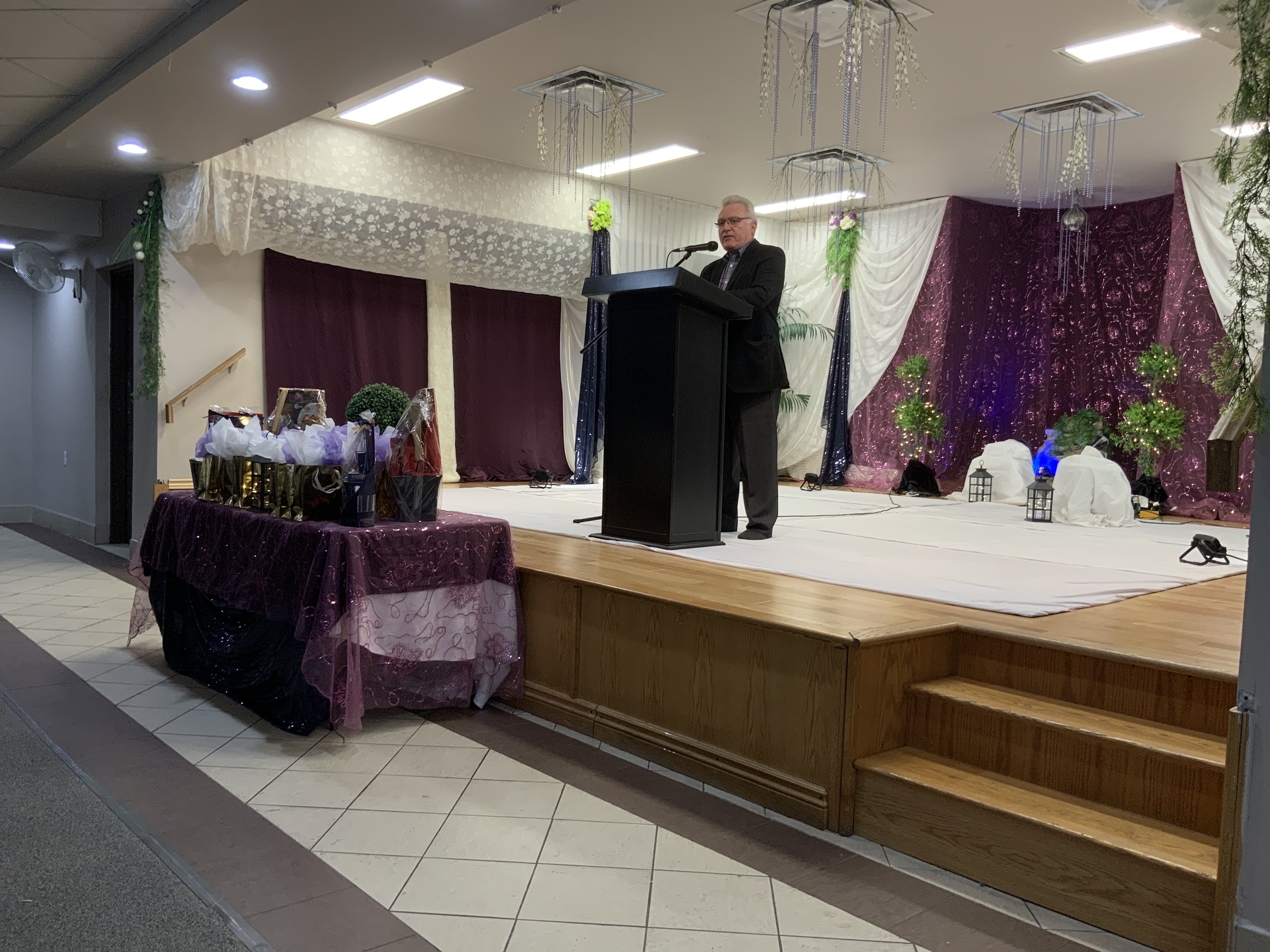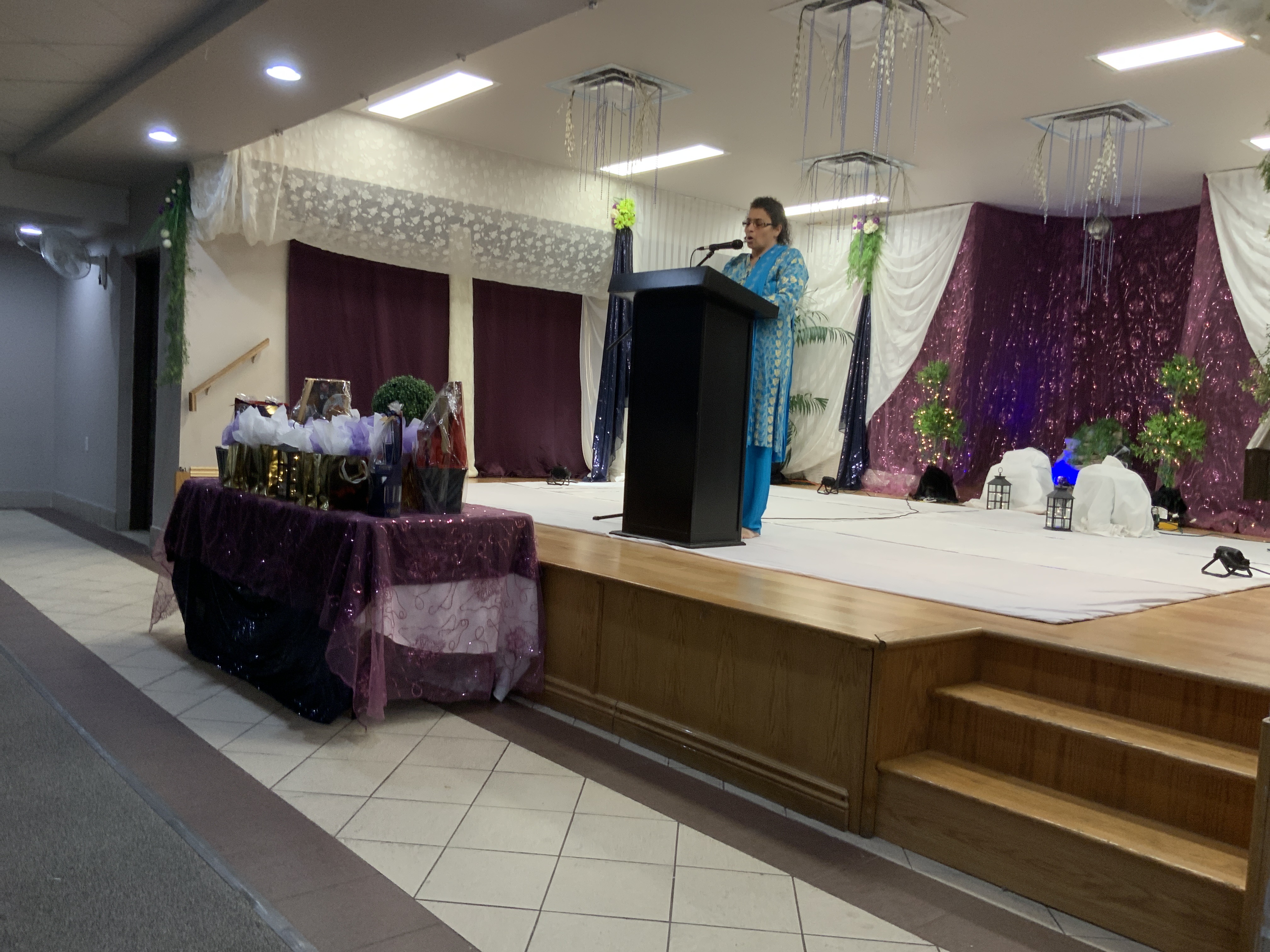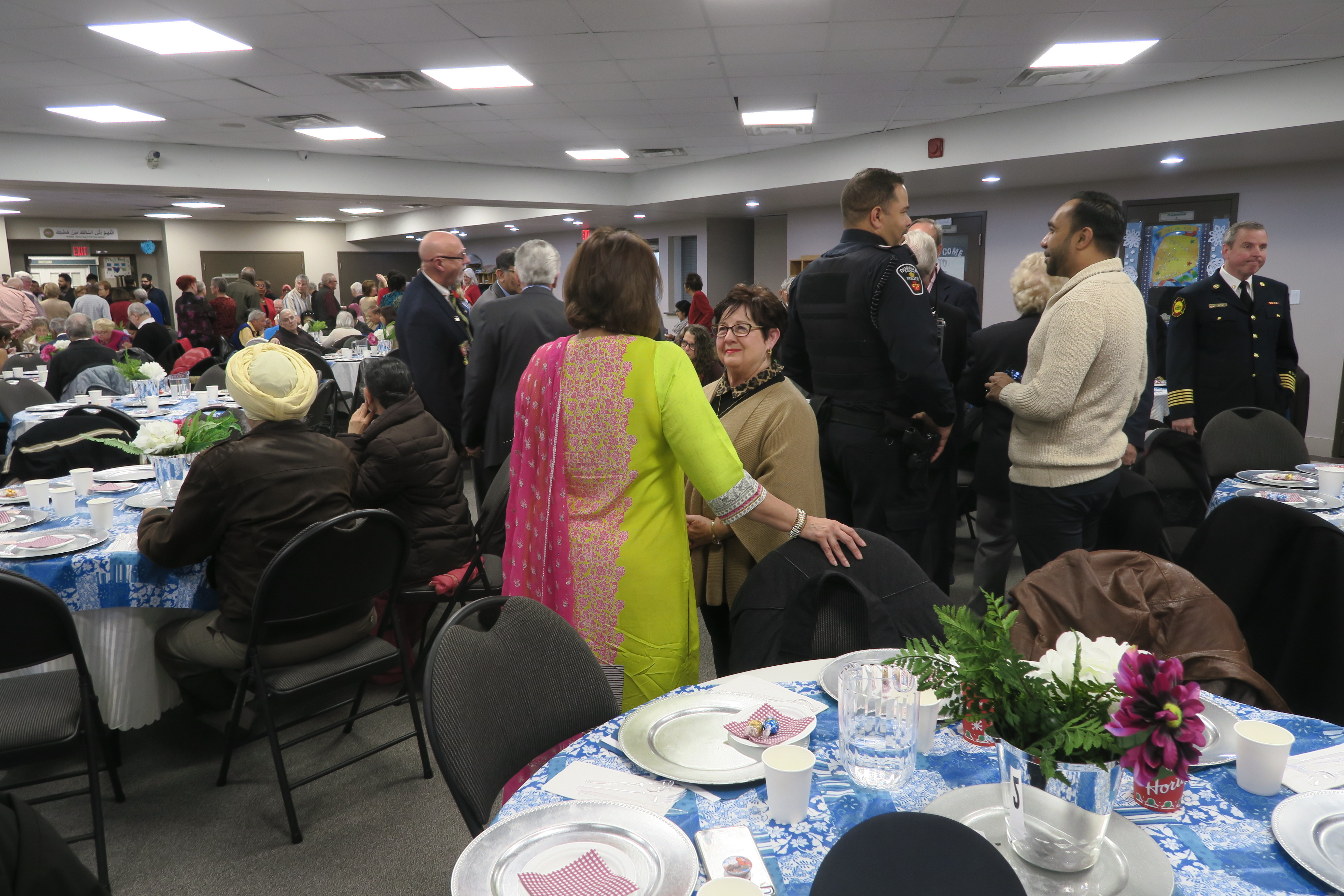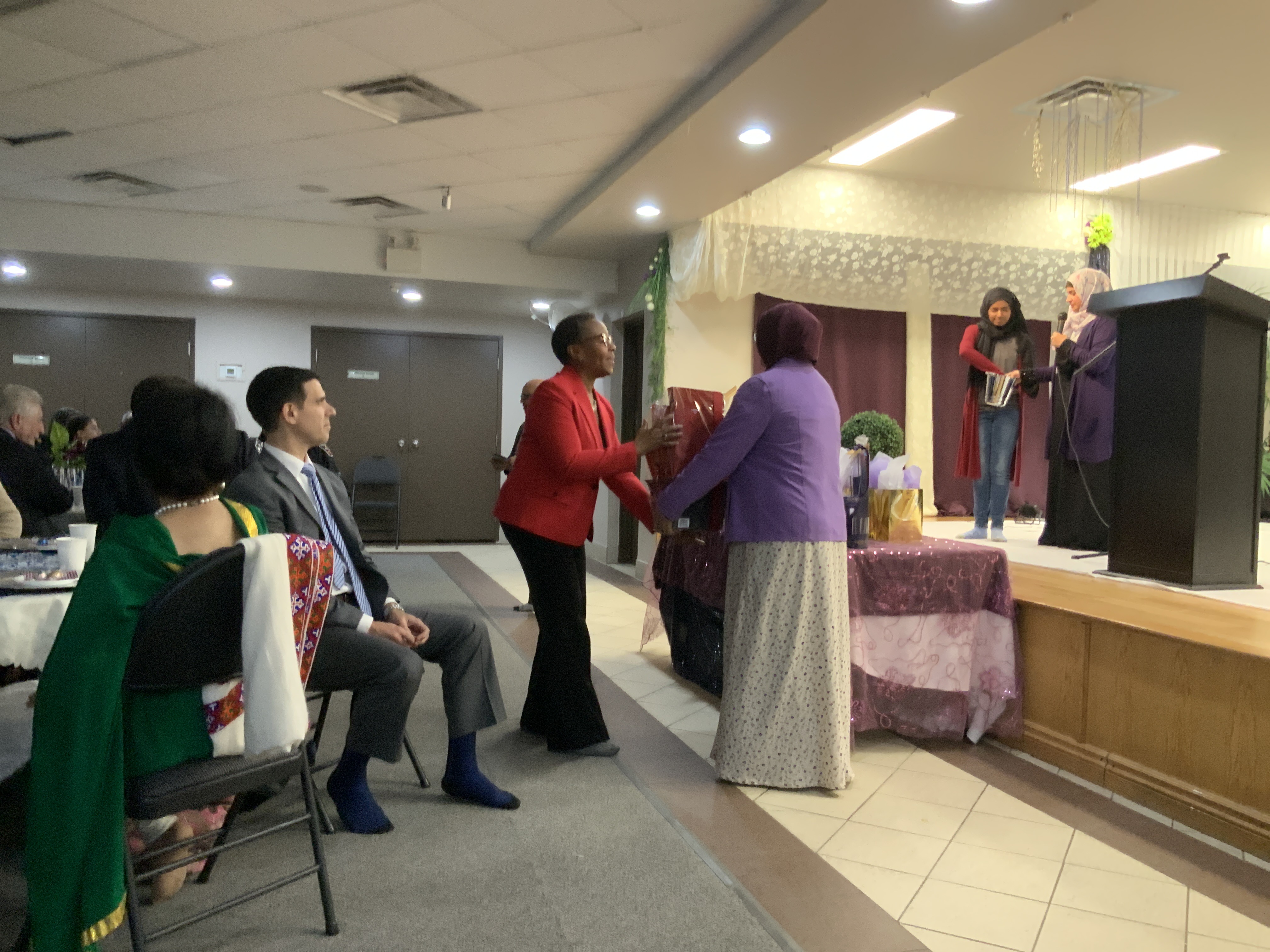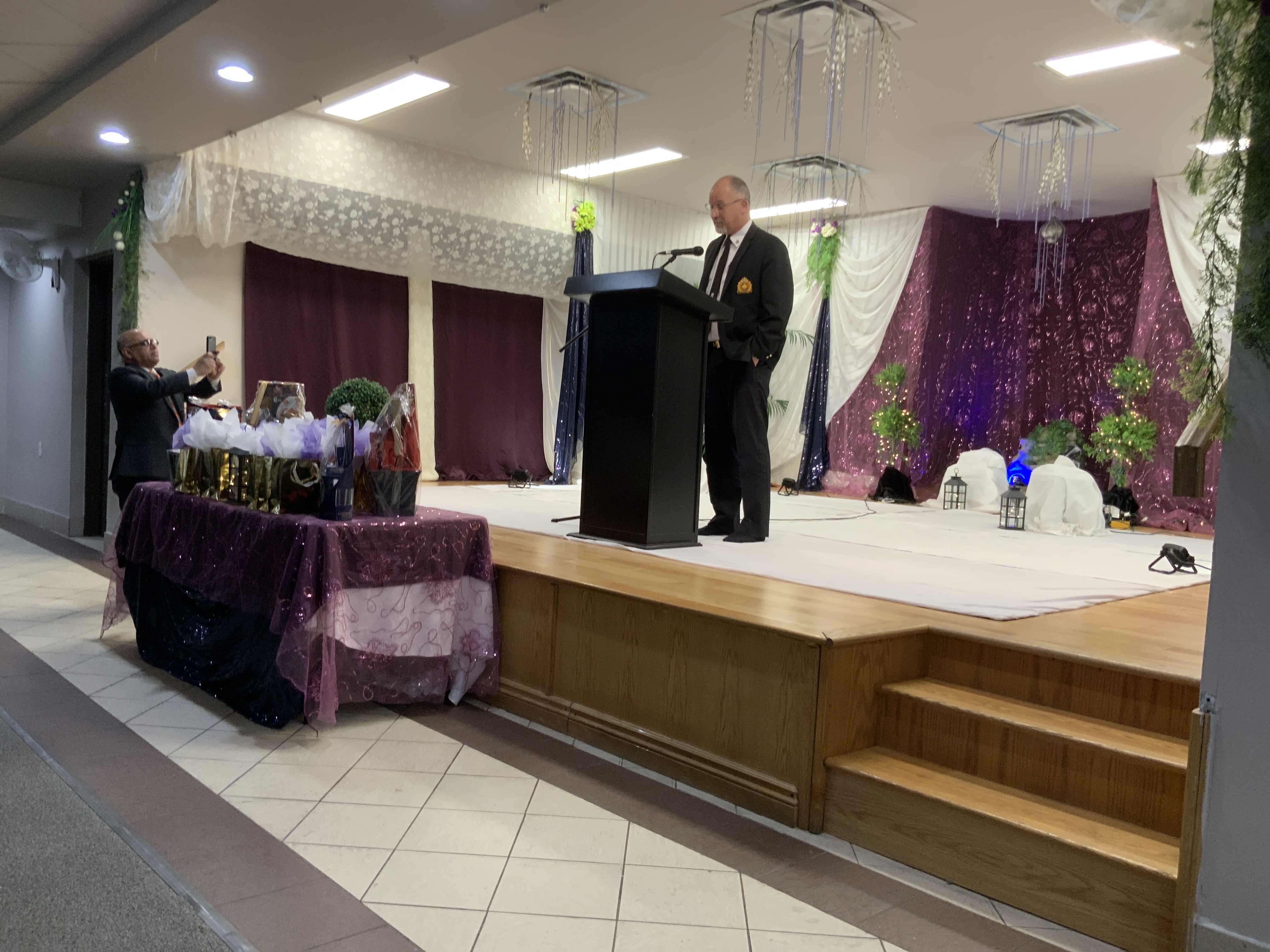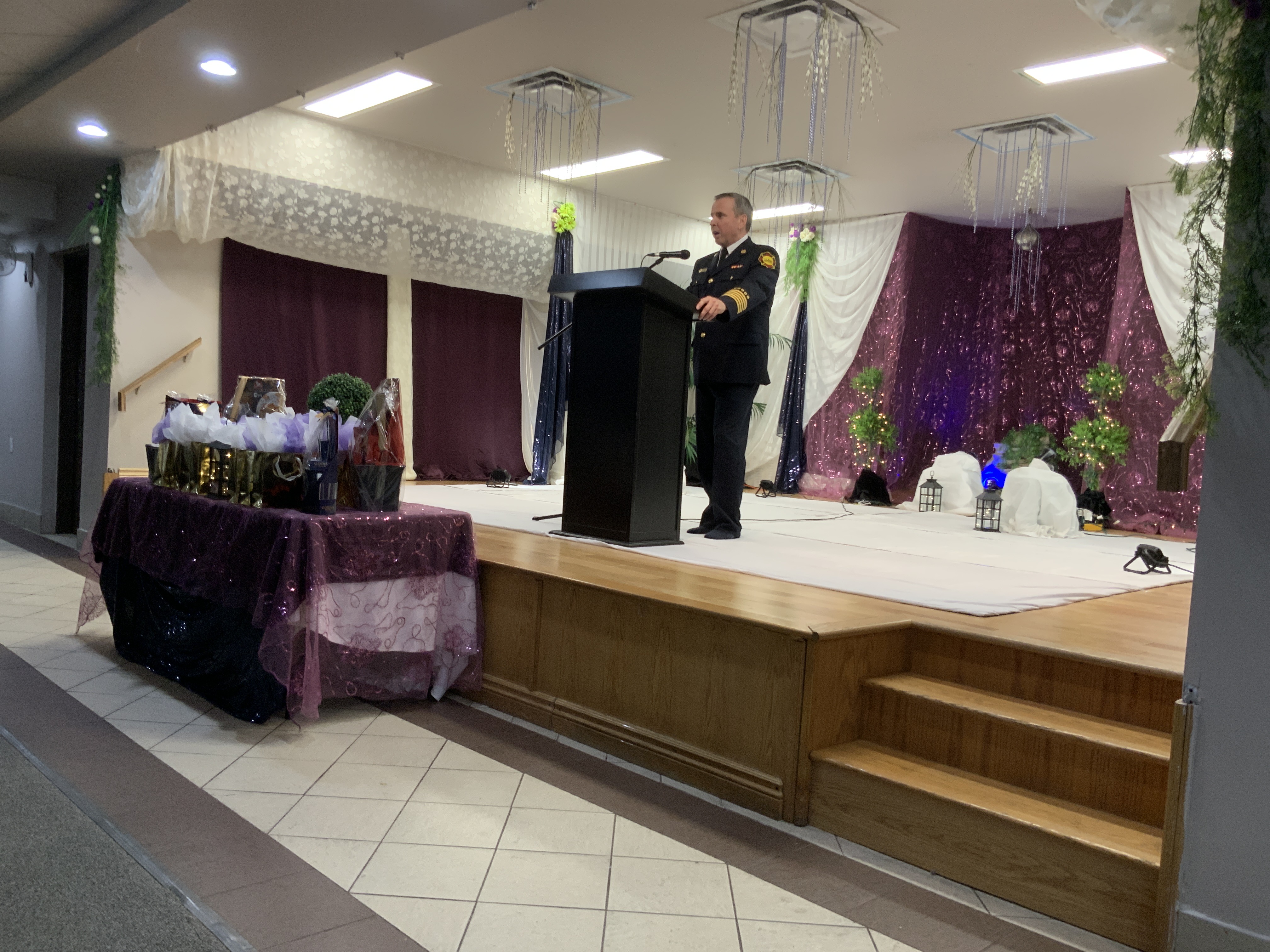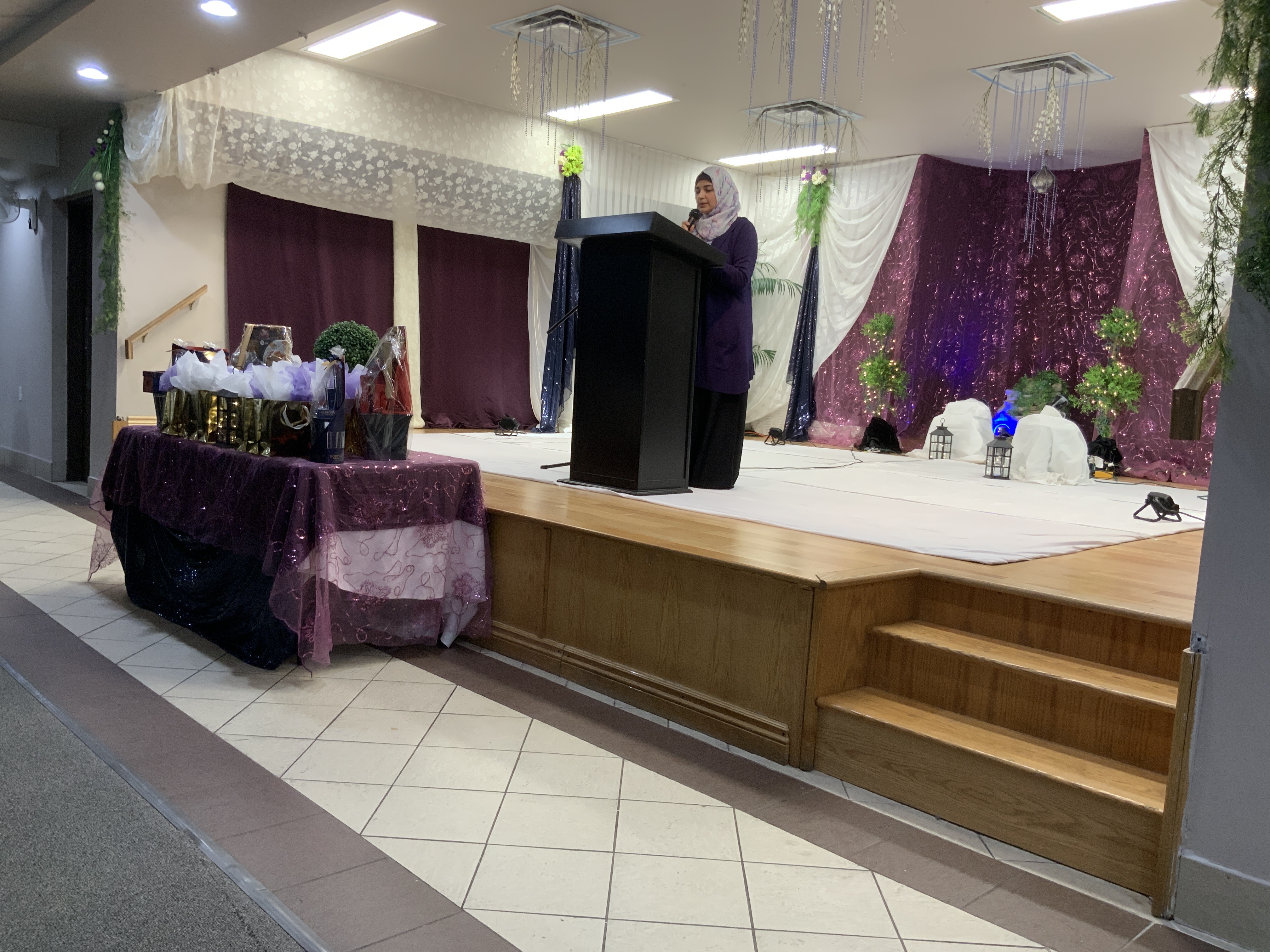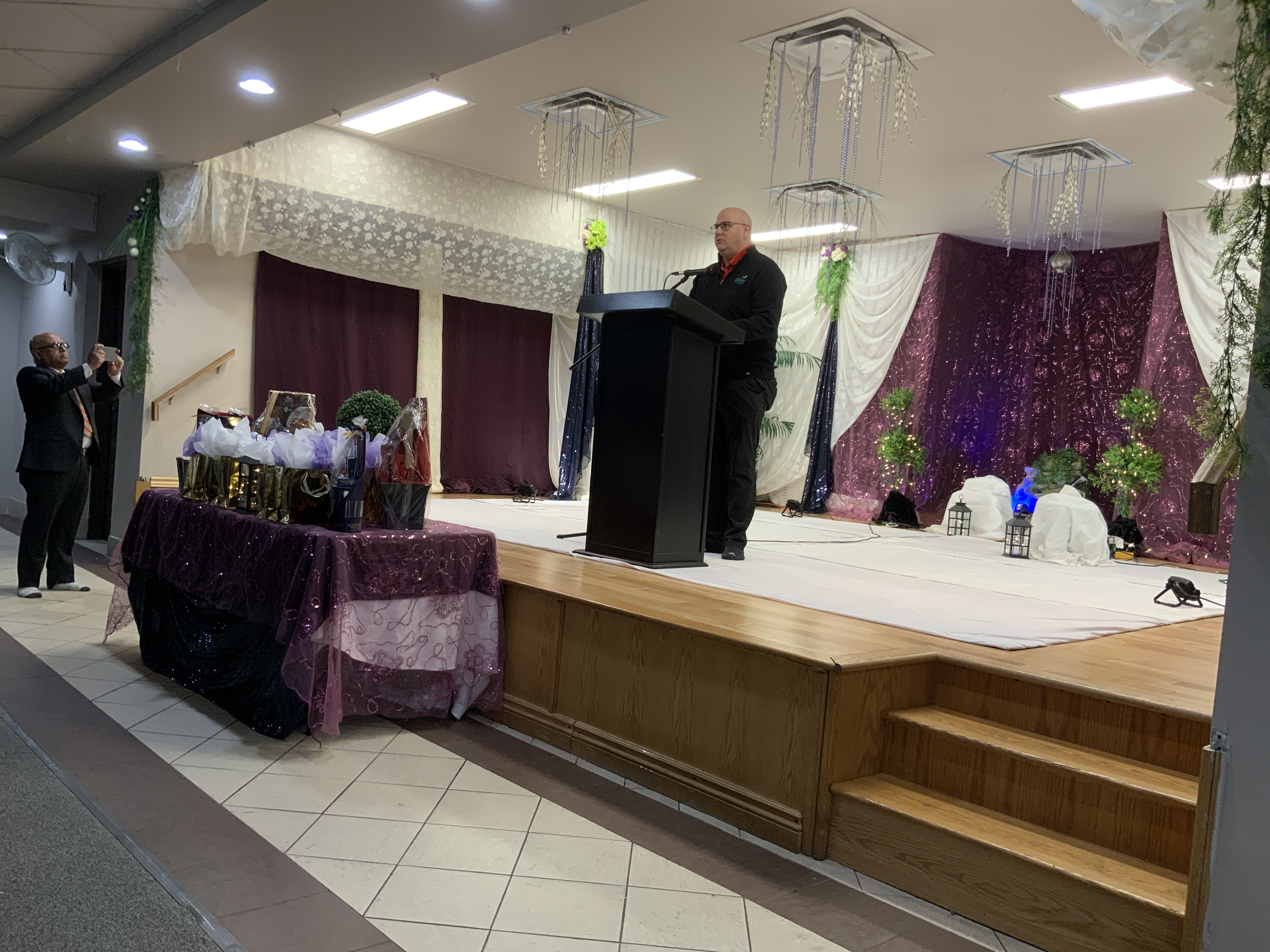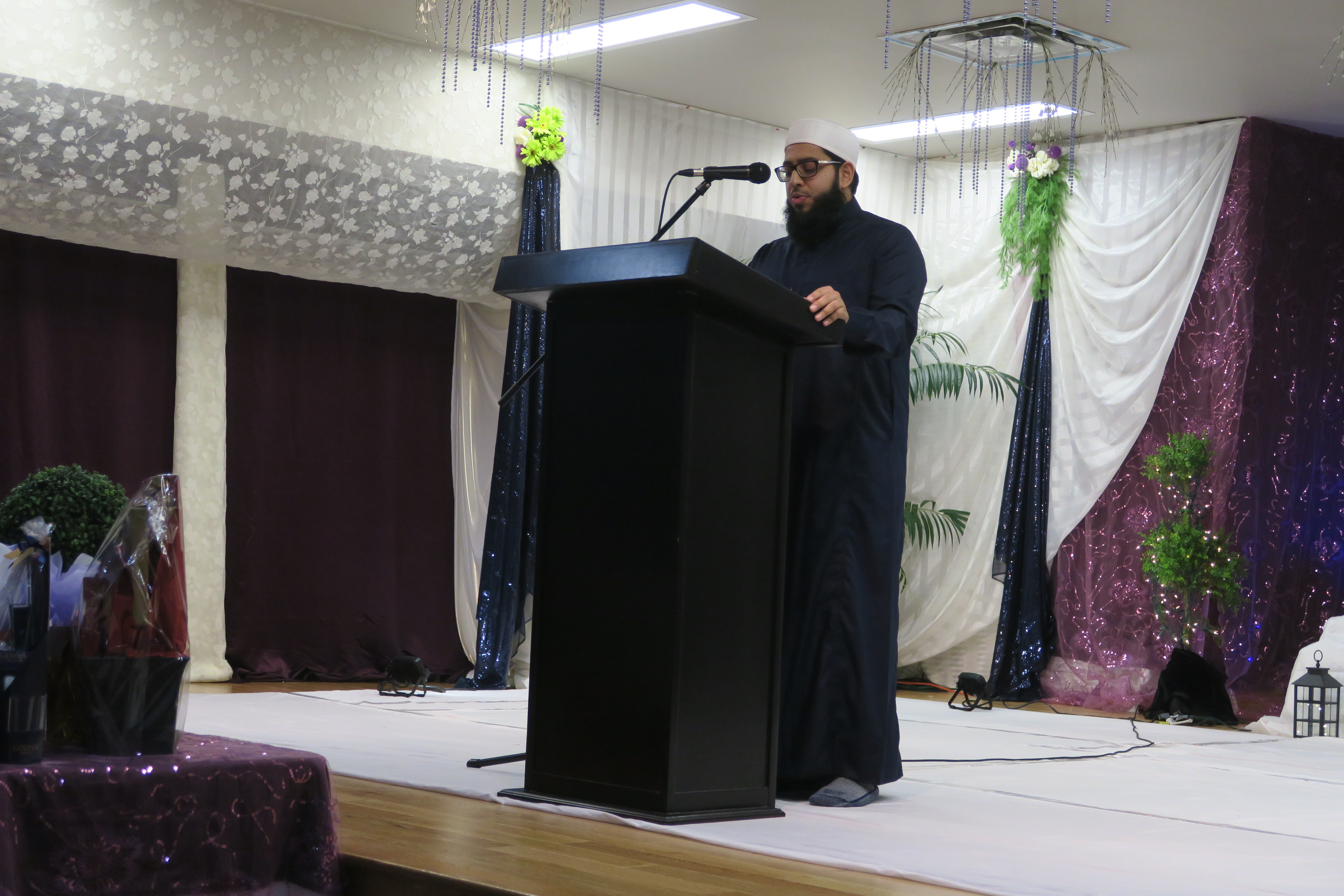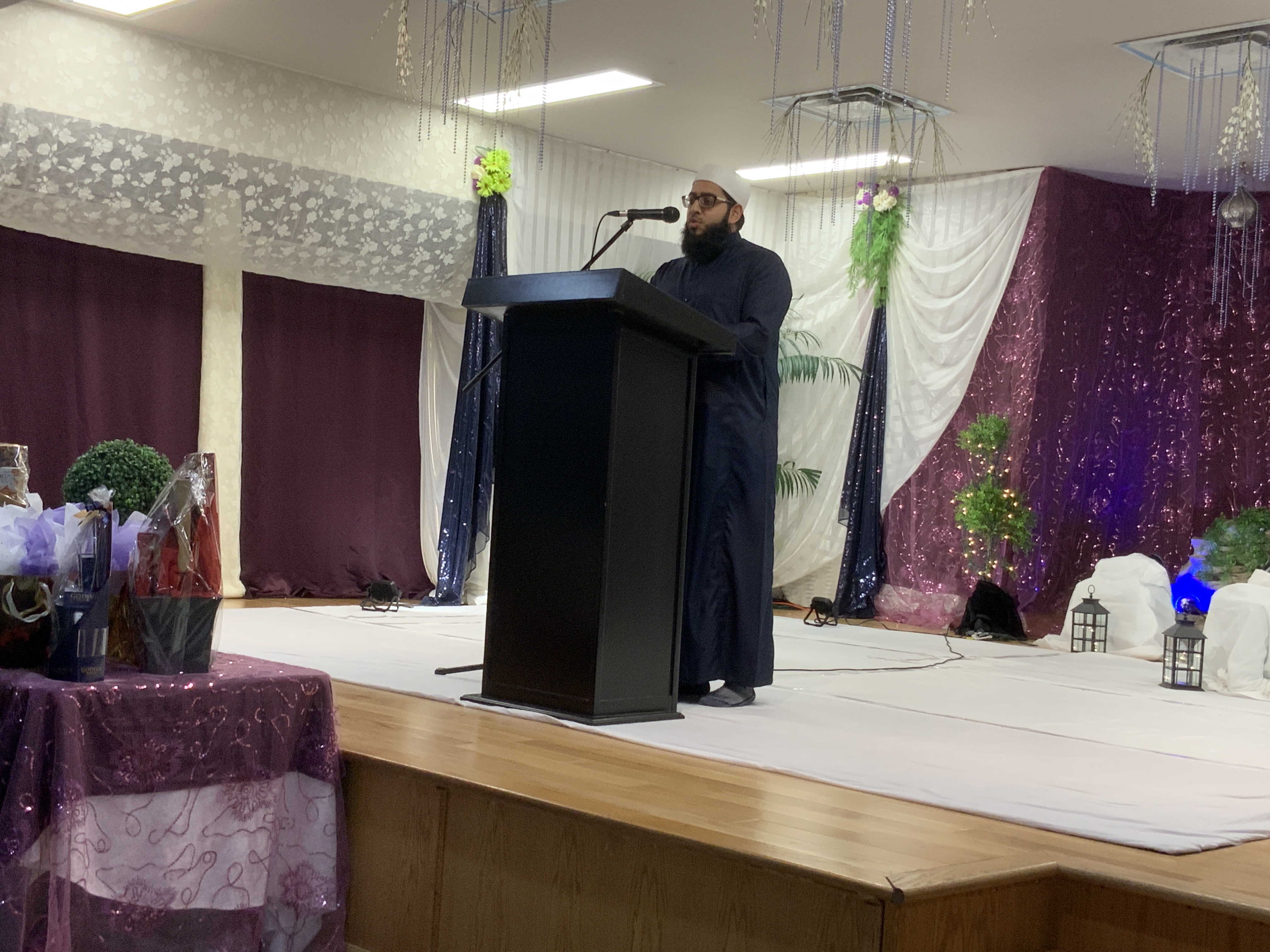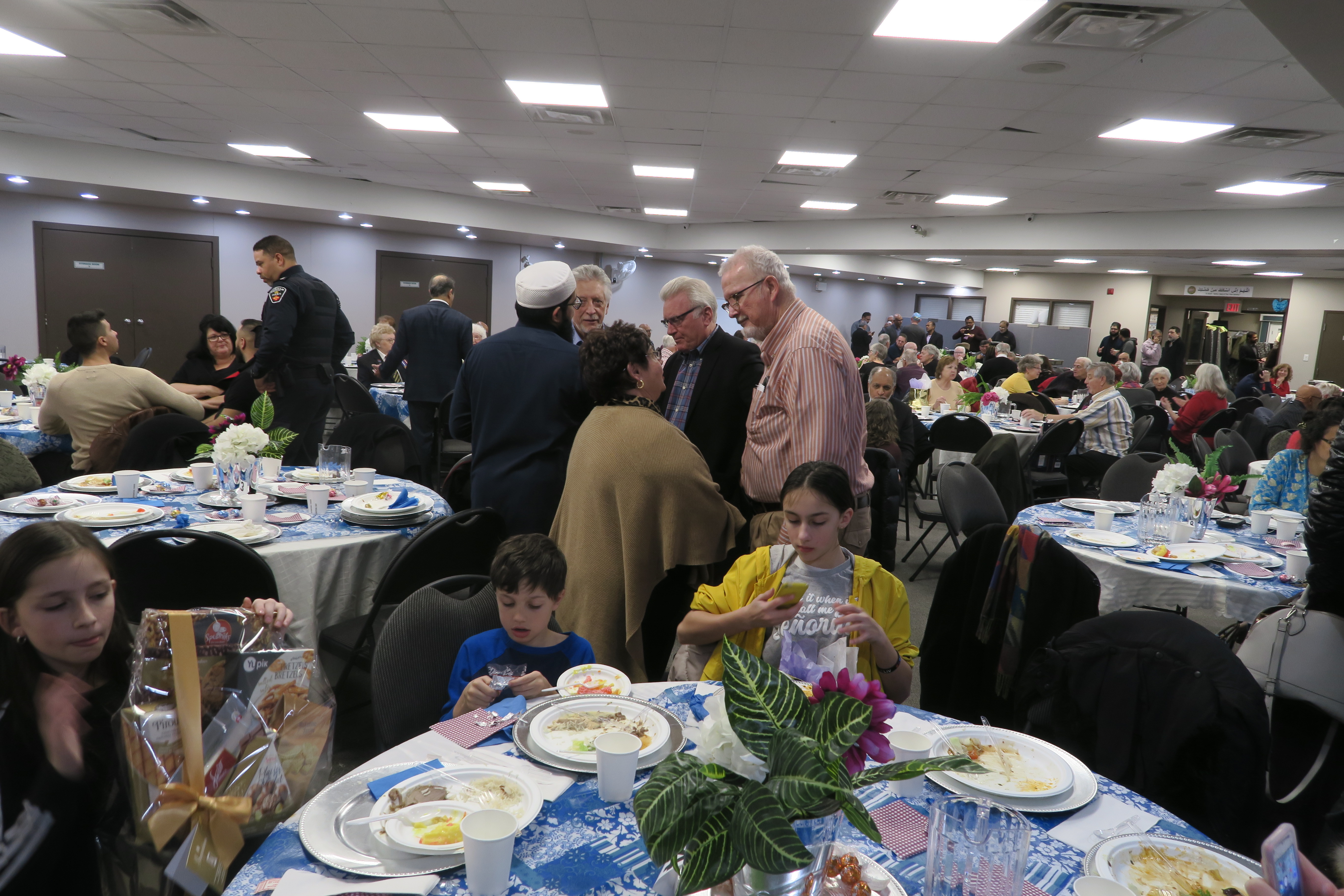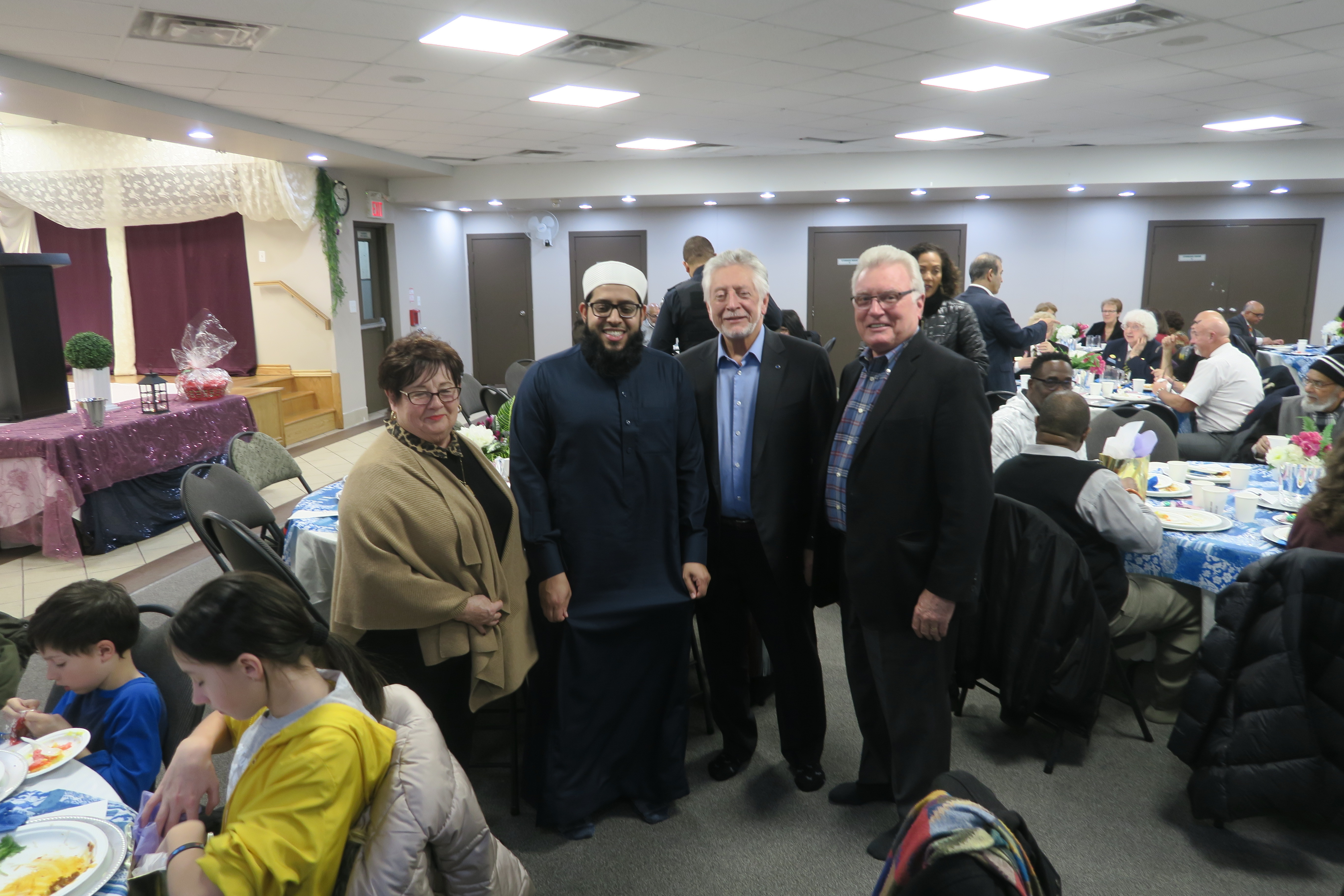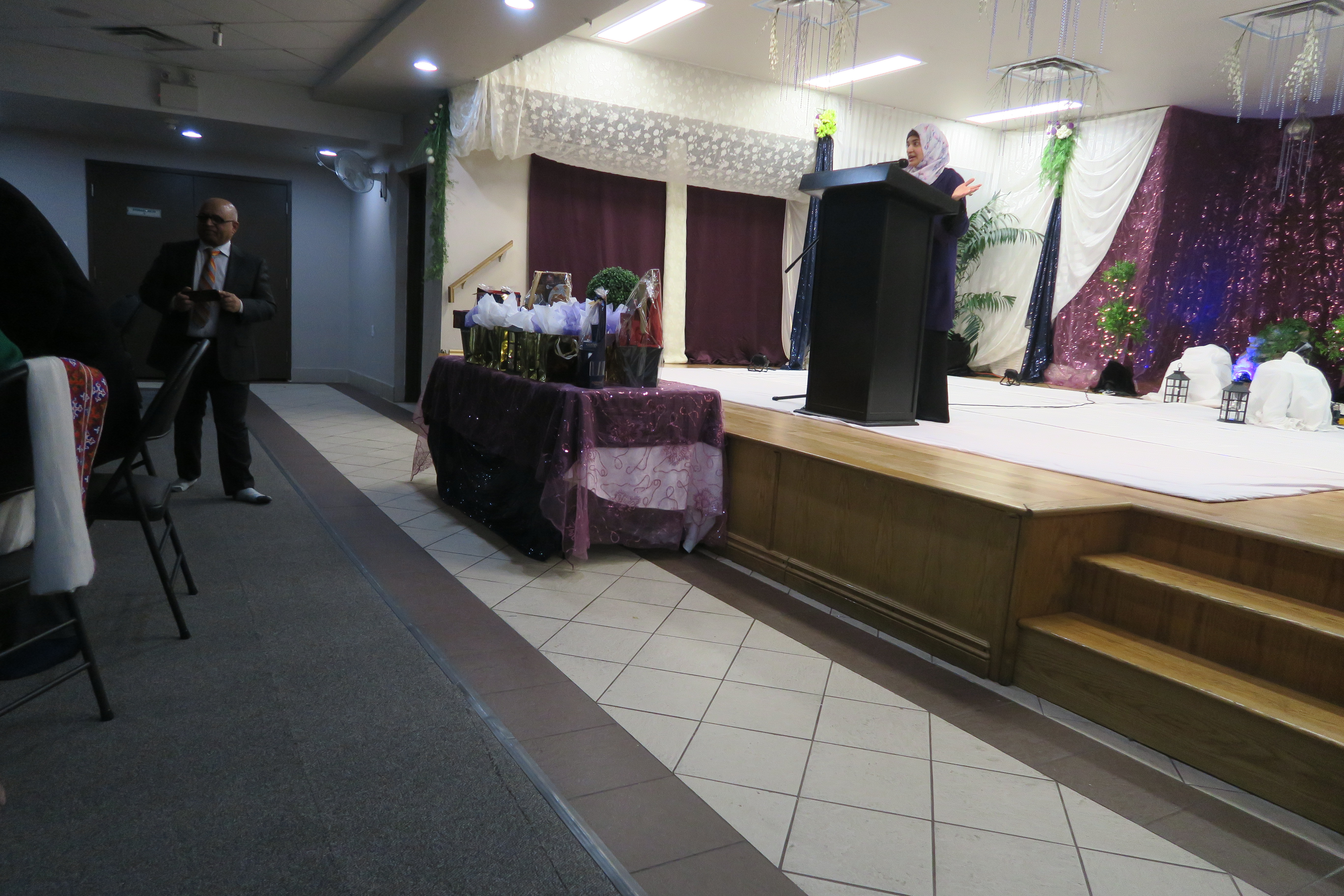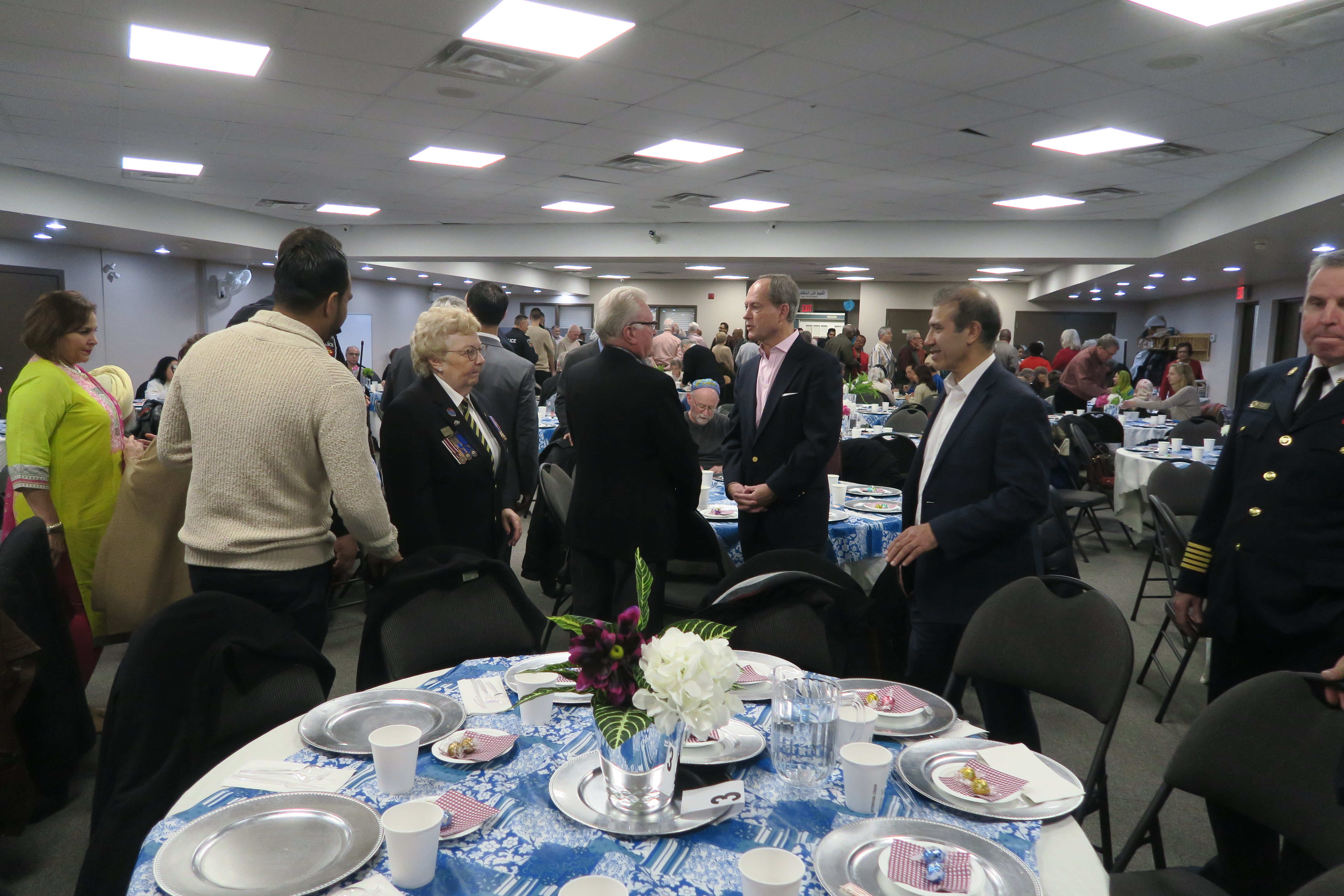 PASTORVICSENDERCHURCHSTEVANGELICALCHURCH
PASTORRONKINGMULTIFAITHDURHAM
MANJITSINGHDURHAMSIKHCOMMUNITY
COUNCILLORDEPUTYMAYORKEVINASHE
GROUPSHOTANNERYANIMAMABDULIANCUMMINMARORRYAN
GROUPHALLRYANBETHLENFALVYnBUTT