Life in a small town offers difficulties and challenges to the residents daily, in northern ones even more so. Nakina suffers these same problems. Capitalism and free enterprise trump need and personal considerations every time.
Family Day Supper
At the Royal Canadian Legion Wm. Grant Branch #116 in downtown Nakina. Saturday February 17th starting at 5:30PM! Pulled Pork On A Bun….Salads (including Rotzy's Famous South Carolina-Style Coleslaw)….and Desserts galore!! *Adults (STILL) Only $10….Children Under 12  $5….and Kids Under 4 EAT FREE/GRATIS. Come out and enjoy a great Family Style Dinner AND support Branch #116! As always, everyone's welcome.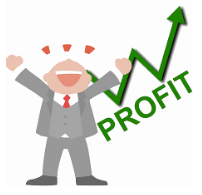 I've Known For Some Tyme….
….that I would be writing this piece, but that doesn't make it any easier….the Nakina Northern Store is closing its' doors March 31st!!! A lifespan of about thirty one years since they bought the old Hudson Bay Company Store on Railway Ave across from the Station. There has been very little else on peoples' tongues/minds since two Winnipeg Head Office staff arrived early last week with the death knell, at first directly to Northern Management and Staff, then to customers and the public. Of course word spread around town like a wildfire!! The Northern is a 'daily stop' on Rotzy's buckboard run (*see below)….Miz. Jo and I spend $25 a day there (on average) not for smokes but for scratch & wins and whatever else, because we choose to, tho we sometymes shop at Daneff's and Yellow Store….and it was about 11 in the ayem when I got there last Tuesday, greeted by some 'red eyes' and some very shocked employees. I quickly learned that 'two Head Office people were down in the Office to answer any questions/concerns'. The Winnipeggers were obviously very upset too at being the bearers of such devastating news….especially Abraham, who started with The Northern about the same tyme they came to Nakina….and I'm sure they both would have rather 'sat this one out'. But hey….somebody's gotta do it, right? Actually Rotzy was in the same 'bad news guy' situation back in the 1980's as a Manager in the trucking business in Oshawa when my terminal was being shut down and letting my 7 or 8 employees know the bad news. Not funn! tho in my case we had a couple weeks pre-notice. However, in The Nakina Northern's case….in spite of the 'Tuesday bombshell'….the writing has been on the wall! And for several years in fact, the key word shouldn't have been "IF" so much as "WHEN"!! As to the 'other question'…."WHY"?….the answer is easy. They are losing money! A LOT of money….and for a LONG tyme. So, last Wednesday Matt Donovan….as Nakina Ward Councillor….called for a town discussion/meeting Thursday night at The Rec Complex to find out Nakinaites were/are thinking as to "what now"? Well in spite of somewhat 'short notice', it was well attended, and it says here that Nakina hasn't had such a 'spirited' gathering since TD BANK gathered us together to pull the plug and say "Au Revoir". It seemed/seems more than clear to me that Nakina is very worried that the town might be left with an empty shell of a building March 31st, no viable tenant, another 'white elephant in the downtown', and inevitably 'who's gonna pay to have it torn down'??!! All of them are real "F/N" concerns! There were a number of other questions raised as well….for future discussions. Early on here I mentioned Jo Ann and I shop at Nakina Northern regularly (*see above) Obviously a lot (most?) of Nakina do not. Some of them never set foot in the store. That's a choice everybody has. Now, Rotzy's NOT going to get into badmouthing ANYBODY here, but there are a number of reasons not to shop at the Nakina Northern, and it's not rocket science that Numero Uno is PRICES! WAY too high. Higher than Daneff's, and not even in the ball park vs the Yellow Store. The latter is selling at 'Loblaws Toronto prices'….and they're 45 minutes south of Nakina. There were some ideas brought forward at last Thursday's meeting, such as a 'co-op type store'….which Matt conducted/chaired very well, and very fairly, especially since he was Manager at The Northern here for about 15 years….so I guess we'll see what happens at the next get together. By the bye, the general consensus was definitely leaning toward a smaller store….ie using part of the Northern building, moving to an existing building (like the TD Bank) and/or putting up a new building. "From Nakina" has learned there MIGHT be Provincial/Federal Government monies available and we're still looking into that possibility. Here's an interesting fact…2018 is Nakina's 95 Anniversary year. It COULD be the FIRST year since 1923 that our town has been without a grocery store. Imagine that! Rotzy was told last Thursday the Nakina closure is "etched in stone"….so let's colour The Northern gone…in any and all future plans…and we'll go from there. Anything/any ideas to add? Get in touch with Matt.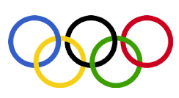 Winter Olympics
    What a great start!! Yes, it's over in South Korea so there surely IS 'that tyme thing', but the camera work and everything else is amazing! At the top of the list was NORTH and SOUTH Korea supplying players for one Women's Hockey Team. BOTH countries….ONE team….called Korea. Only in the Olympics. OK, OK, OK….yes, it's a bad hockey team. They lost 8-0 to Switzerland, but that game transcends a win or a loss….it's the Olympics! The WINTER Olympics….and there ain't no 'Ball Room Dancing' at The Winter Olympics. Can't wait to see Team Canada Hockey….Men's AND Women's. And my 'new' favourite Snowboarding. Go Mark, GO Canada!!!
*Thought Of The Day…If the shoe fits, get another one just like it. (thx bh)
"From Nakina"….until next tyme.