Category Archives:
DISCLAIMER
The views and opinions expressed here are those of the authors/contributors and do not necessarily reflect the official policy or position of COOKz, BOOKz and NOOKz. Content provided is the opinion of the contributors/authors and is not intended to malign any religion, ethnic group, gender, organization, company, individual or any thing.
ZOOM Meetings Disclaimer 
By entering any ZOOM meeting, you are declaring that you have been made aware of and accept the inherent risk of a potential privacy breach as a participant in online programming as offered by BOOKz, COOKz & NOOKz. Although every reasonable effort is being made by BOOKz, COOKz & NOOKz to provide a confidential and safe programming experience for you, all online activities carry the risk mentioned above.
Copyright permissions

We respect work created by various individuals. We try to obtain permission to link or reproduce their work on this site from these individuals in every way possible . If we are unsuccessful in direct requests for permission, we try other means of contacting the creator for their permission. 
We will remove any material from our site when we receive contact from any writer who wishes us to do so. Otherwise, we give full credit to the source of our link/posts.
We publish a montly newsletter, notification of which is sent to our subscriber list by email.  We thank everyone who supports our efforts in assisting and keeping seniors informed in a variety of areas. Anyone no longer wishing to continue support of our work can ask to be remove from our subscription list. Otherwise, they should consider filtering their incoming email to block our email notifications.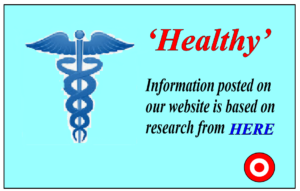 Health posts

Our health related posts are based on research from the following sources:
MAYO Clinic

McMaster University Faculty of Health

Alzheimer's & dementia Association

Doctor Reviews

MedLinePlus

WebMD

Patientinfo
Always consult with your doctor regarding health issues.
Not Found
Apologies, but no results were found for the requested archive. Perhaps searching will help find a related post.