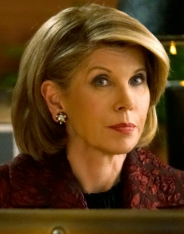 The GOODFIGHT, prime time TV soap really worth watching…
A spinoff of the series, the GoodWife, this new tv soap for adults may have a competitive edge in the ratings because the previous series was such a winner.
GoodFight is based on the story line of a lawyer who by surprising circumstances has been ejected from her very own very successful law firm and has become unhirable because of her ties to a "Bernie Madoff" type ponzi fraud scheme. Planning to retire with a solid pension, she makes plans to buy a home in Provence. However, the ponzi scheme, authored by the father of a new legal associate who coincidently is our lead character's accountant, destroys her finances completely. Her association with the investment scheme antagonizes all of her professional and personal friends so much that she looks like she can no longer get a job in her profession. The short of it is, she lands on her feet and takes the legal associate along with her to a new all black Chicago law firm.
The plot intricacies and surprising twists encourage a viewer into staying glued to the TV even with the long and irritating commercial breaks. Better to PVR the episodes and speed past the commercials.
Our lead, Christine Baranski, overcomes the media/cinema obstacle of older women being unable to get meaty lead roles. At 64, Baranski is a slim, statuesque (5′ 8″) streaked blonde who could be the top fashions model for the show. She not only is impeccably well groomed, but always wears outfits which enhance her role as a very successful legal professional. Saying all that may be gilding the lily for Baranski has a proven track record as an actress and reinforces her skills every moment she is on the screen. Though Julianna Margulies, star of The Goodwife will be missed, Baranski will win much deserved credit and many fans in her role.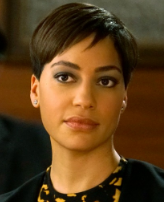 The other star of the GoodFight who should be noted is Cush Jumbo. A British actress who portrays the role of a dynamic young lawyer who proves herself to be exceptionally resourceful, awesomely intelligent and surprisingly supportive of former colleagues who do not expect her support. Jumbo is eye candy in every way from the beautiful apparel she wears to how she conducts herself on the screen. Without hesitation this young actress is a near scene stealer ever moment she is on but somehow her team spirit seems to breath into the scene in a way that enhances everyone about her. As Lucca, a very sharp and up and coming young lawyer, Jumbo easily wins support and fans in her role in the seris. Indeed, Jumbo is a jewel to behold in every way.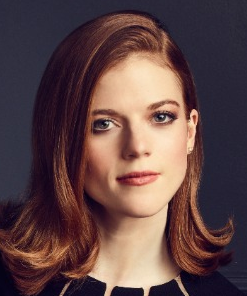 The final third of the female triumvirate who are the stars of the show is Rose Leslie who portrays the young recent graduate of the bar who gets hired and fired because of her family ties to the supposed creator of the ponzie scheme. Baranski becomes Rose's mentor and saves her professional career when everything seems to have come crashing down. Leslie seems to be just beginning her acting career having starred in Game of Thrones but she is very believable as the young lawyer whose careers comes to a crashing flameout because of her father's financial scheming.
The show is a CBS production which debuted Sunday, Feb. 19th. It may keep that time slot in upcoming weeks, though media news implies that the launch was merely a teaser to entice viewers into trying out the new media toy from CBS, All Access.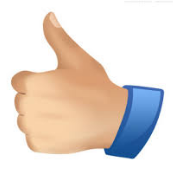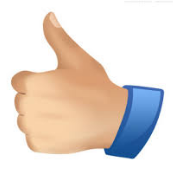 Whatever the case may be, this show is so well done, so engaging and so entertaining, it really is worth checking out your TV guide to see when and if new episodes get scheduled.